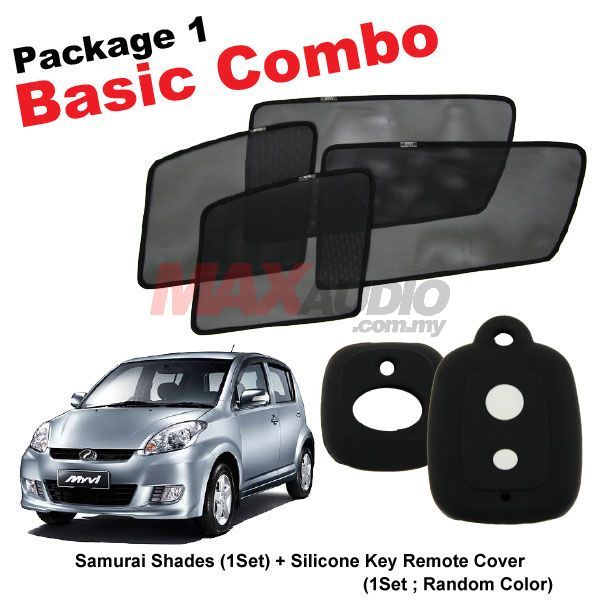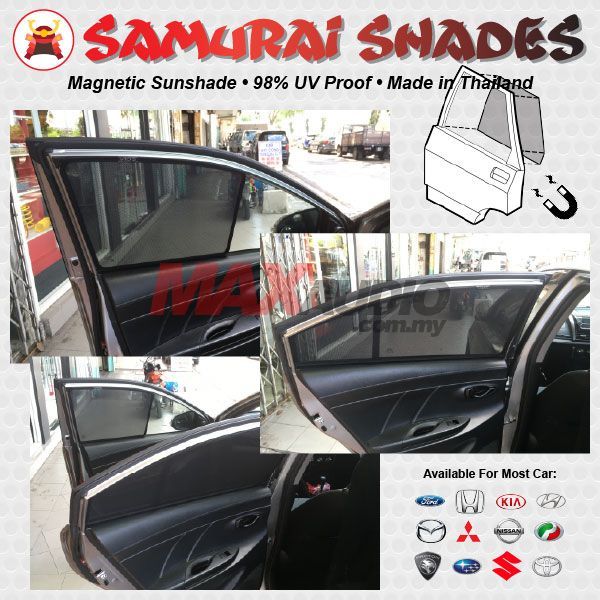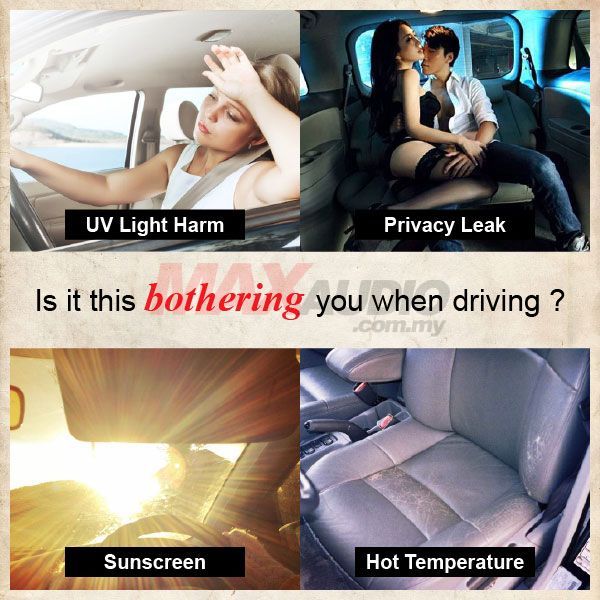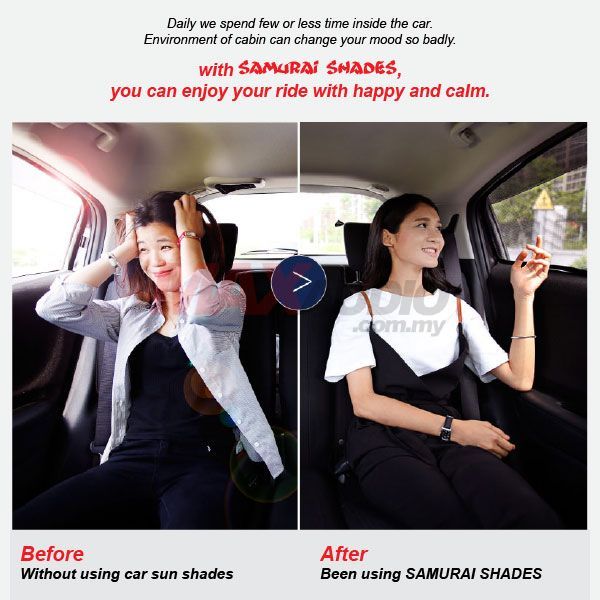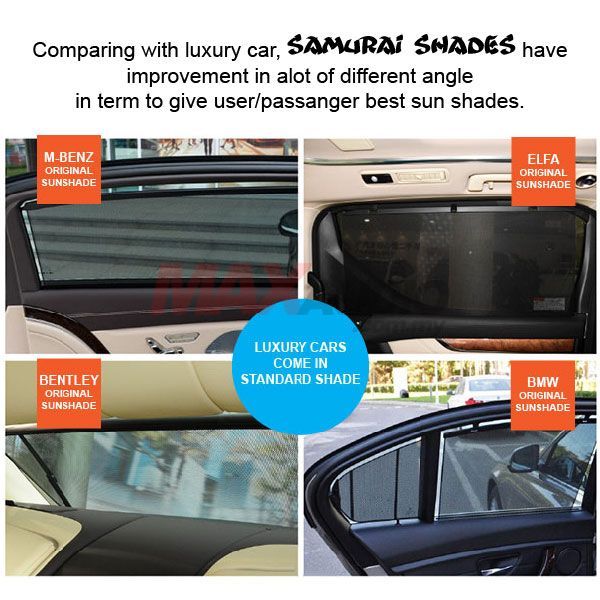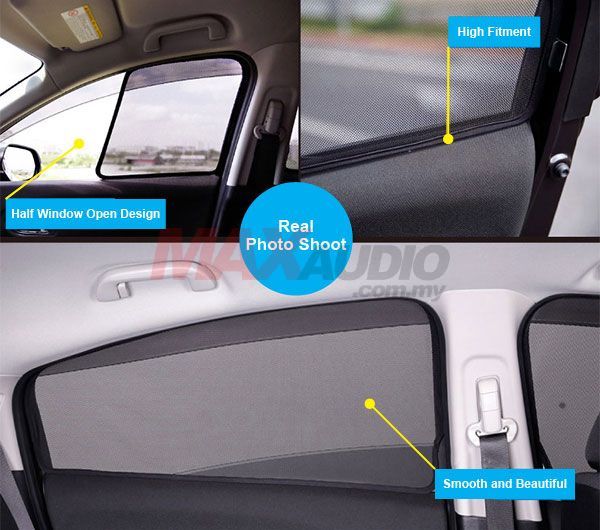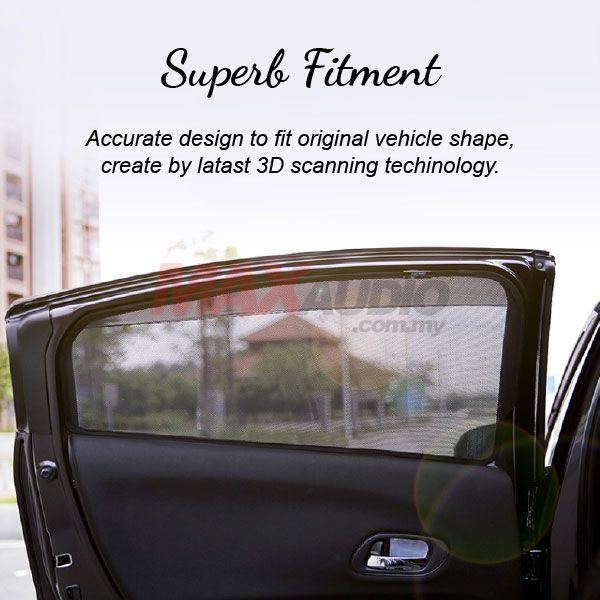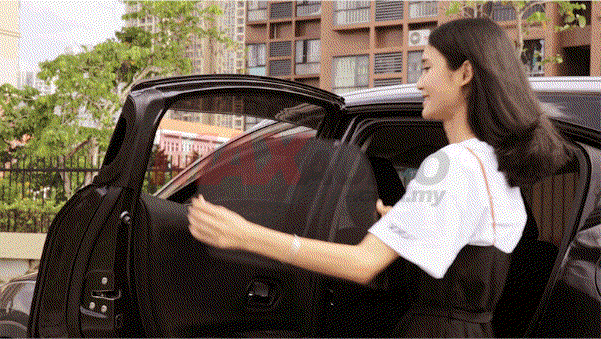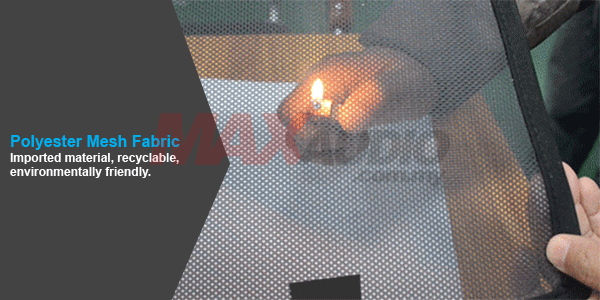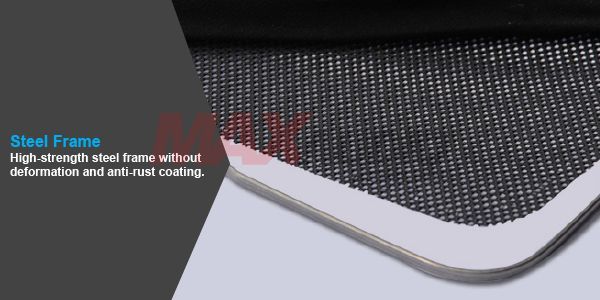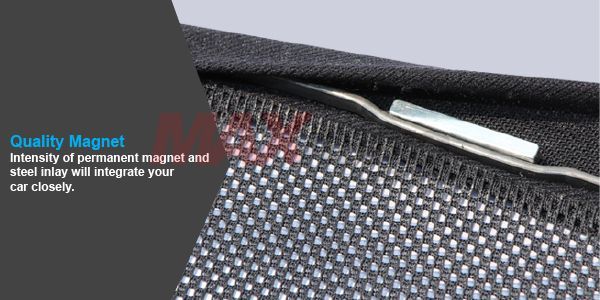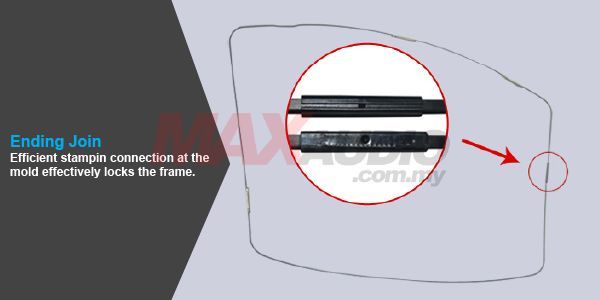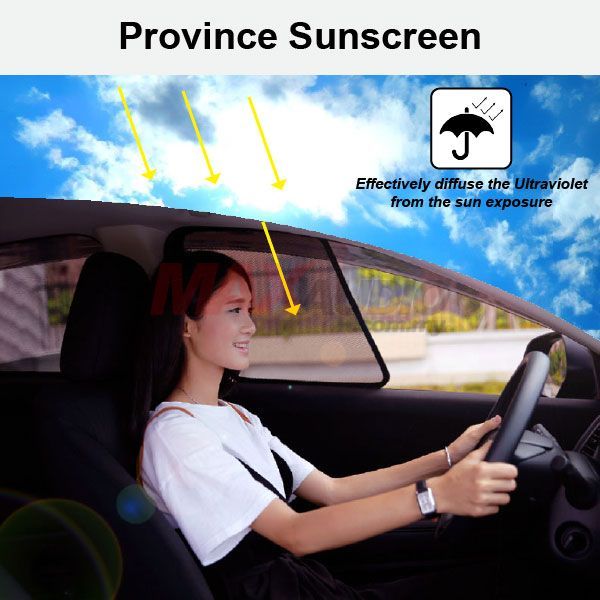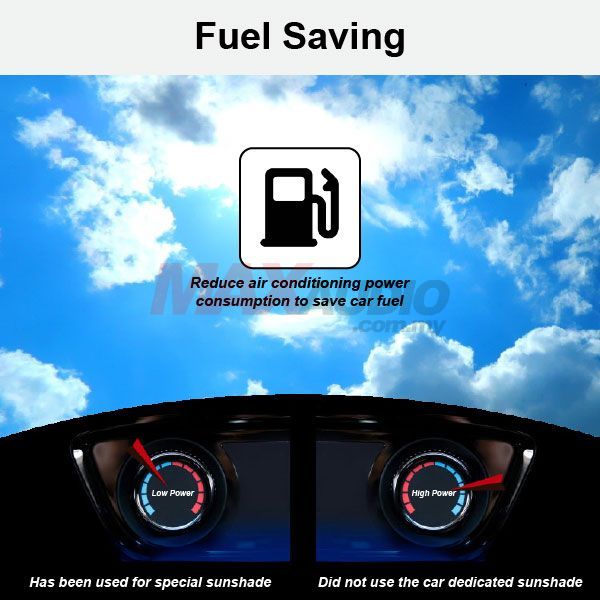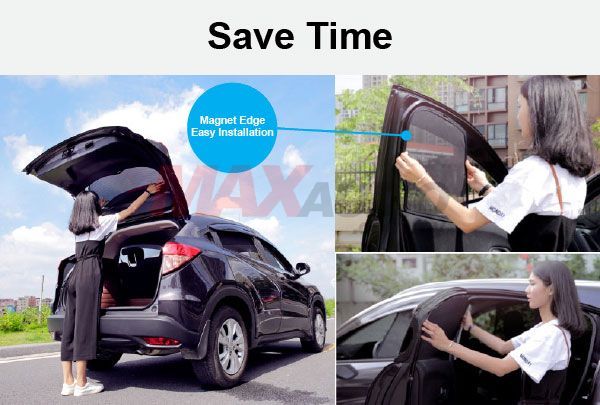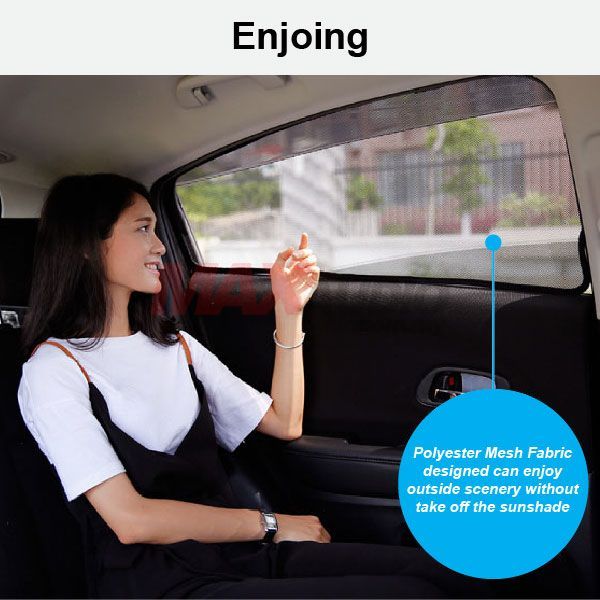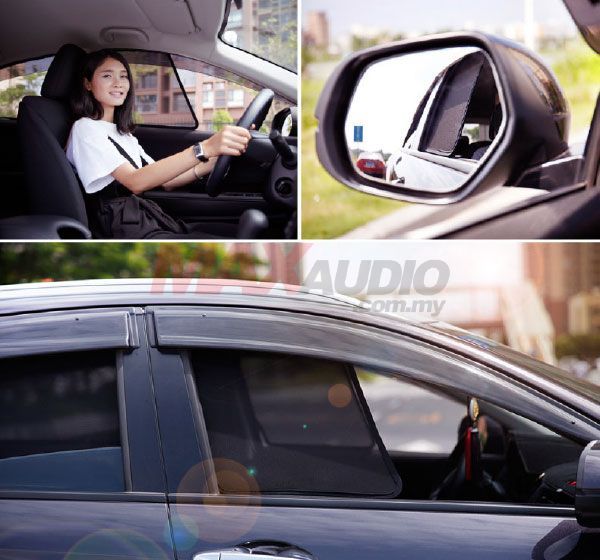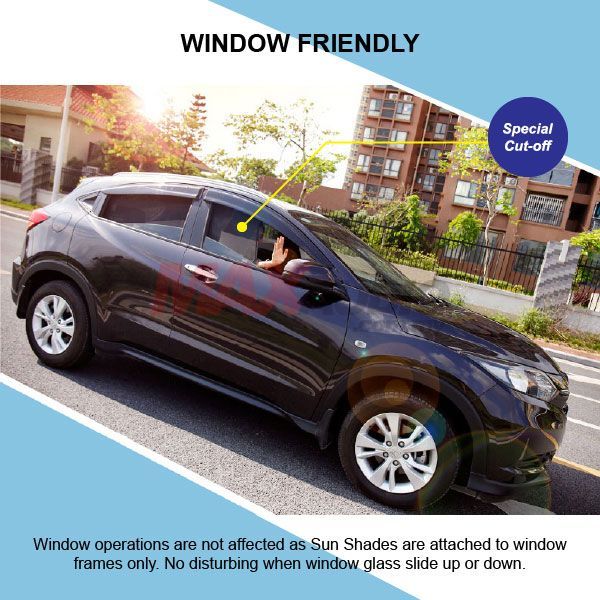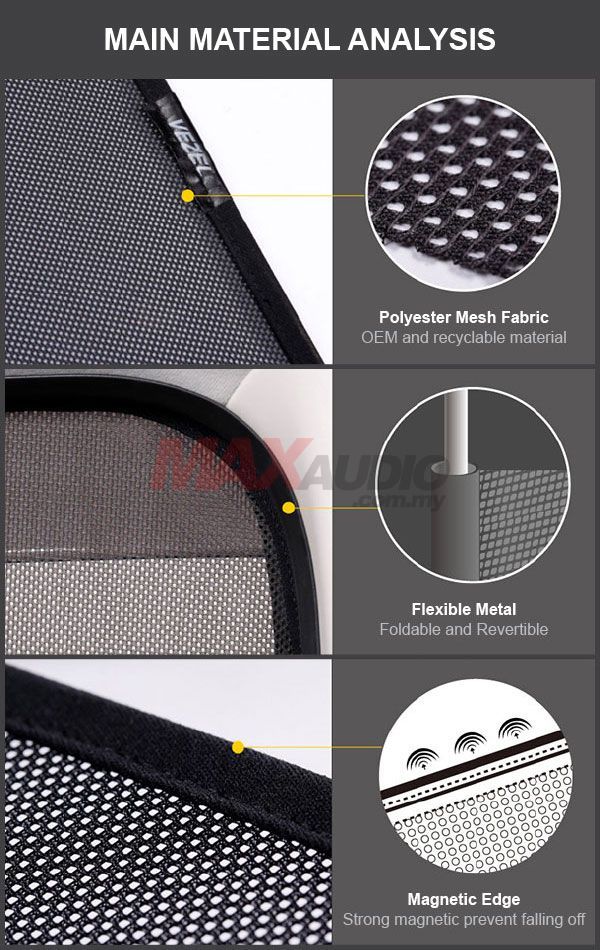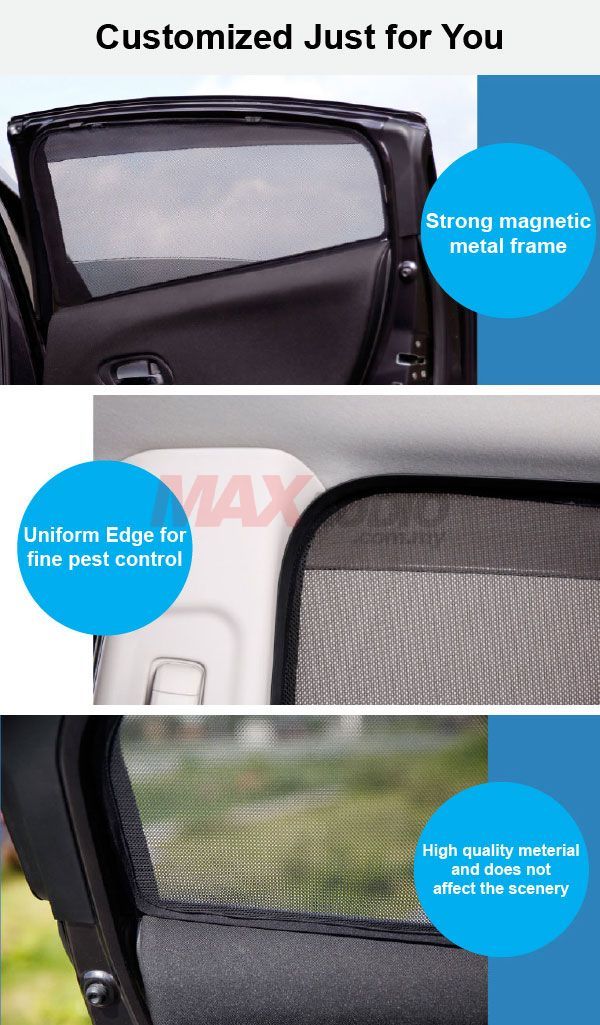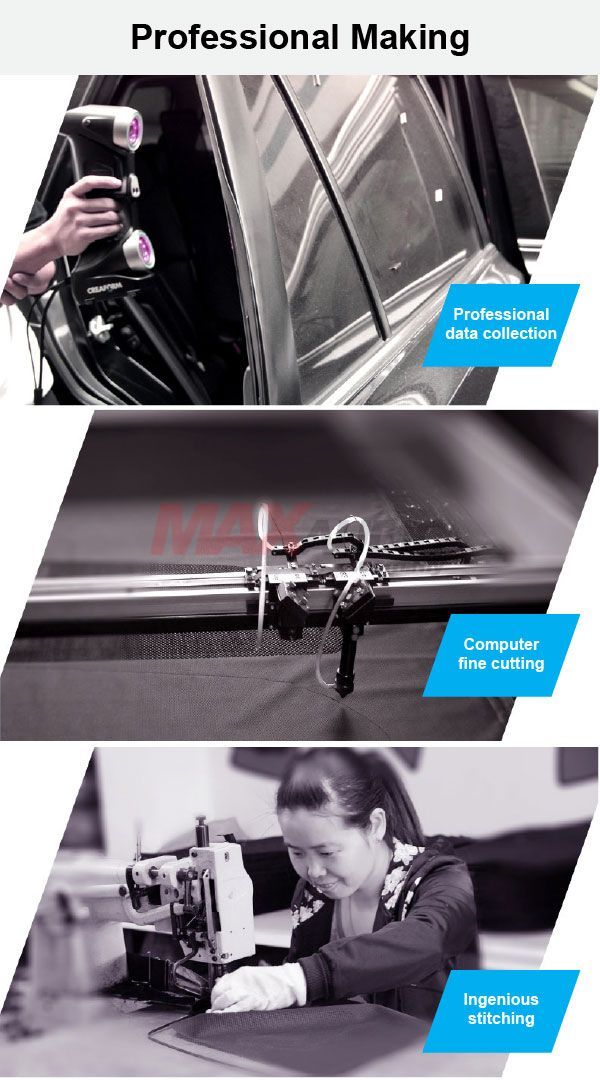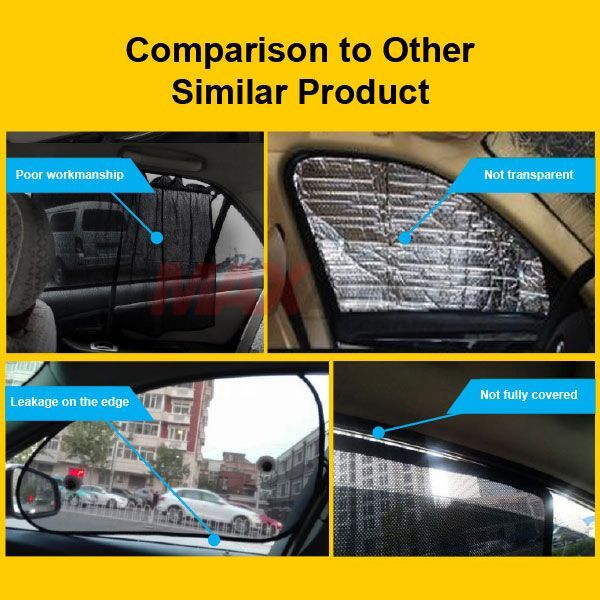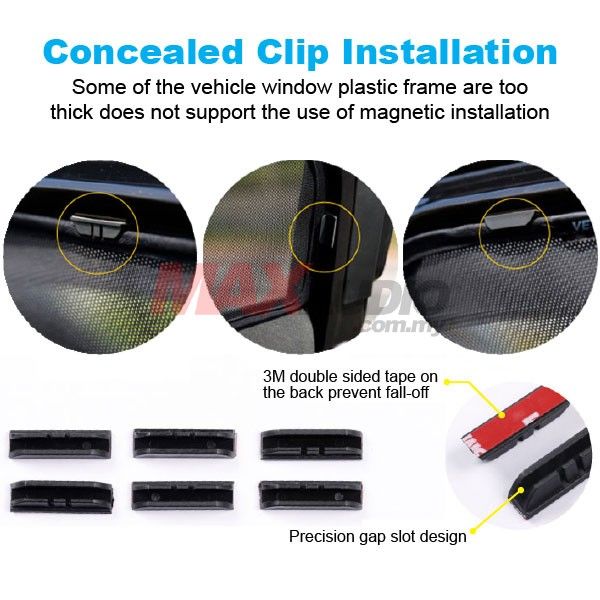 ORIGINAL SAMURAI SHADES 100% Fully Magnetic 3 Second Plug and Play 98% UV Proof Car Sun Shades Made In Thailand
Best for GRAB Car / UBER Driver, Family Cars and Automobile Sales Man
Car interior still feel hot even installed tinted film? Glaring with the sun during 5 to 6pm back from work? Baby on board, wanted a custom sun shade to block the sun? Want to give the best service to your customer?
Have u been in a situation where your baby is a sleep and the sun is so glaring that made your baby uncomfortable and wake up easily?
Or you are a Uber/ grab car driver and u wish to provide the best service to your customer for a 5 star feedback by preventing glaring hot sun into your car?
To those that are working 9 to 6 everyday especially salesman, spending most of the time traveling on the road. Maximizing your air Cond, yet feeling hot in the car?
Introducing SAMURAI SHADE made in Thailand 100% magnetic sun shades special ready made for your car with fully plug and play that fits your car window. NO MORE glaring sun shine, NO MORE hot interior in your car !
WHAT IS SAMURAI SHADE?
Samurai Shades are magnetic car window shades developed by employing the latest 3D Laser scanning technology.

These perfectly fitted car window shades are of the highest quality and can be quickly fitted and removed.

Samurai Shades help keep your entire vehicle's interior temperatures down while protecting it from the sun's damaging effects.

Samurai Shades are custom design fit just for your vehicle window shape.

This Samurai Shades are magnetic car window shades developed by employing the latest 3D Laser scanning technology.

OEM material used to produce this Sun Shade (Polyester Mesh Fabric), you can trust in its quality that can protect you as OEM built in Sun Shade.

Samurai Shades is located parallel with door window glass without disturbing the window slide up or down. No need to take off when want to close/open window.
WHO SHOULD USE SAMURAI SHADES?
UBER / GRAB CAR DRIVER - Provide your customer with the best in car experience service for a 5 Star feedback
LOVING PARENTS - Provide the best driving experience for your baby and kids to avoid glaring and hot sun
CAR LOVERS - Protect your car interior from melt or fade with 98% UV proof sun shades
SALESMAN/ HARDCORE DRIVER - Protect your metal and emotion, when the weather is hot, you will feel dizzy. Samurai shade will make your day happy and comfortable. Productivity always comes from comfort
LADIES - Your skin is your asset, protect it from sun burn
WHY CHOOSE SAMURAI SHADES?
100% MAGNETIC - Super easy installation in 3 second, just attach Sun Shades to the window, the magnet inside steel frame will auto attached it to the door window, no drill required, even ladies and child can do it
ULTRA VOILET (UV) PROTECTION - Up to 98% of UV proof that block harmful UV radiation and glare from sunlight and will keep your skin healthy and avoid skin burn from UV Ray
WINDOW FRIENDLY - Window operations are not affected as Sun Shades are attached to window frames only. No disturbing when window glass slide up or down
MORE PRIVACY - Enhance the appearance of the car, be different then the other, more in car privacy and gives you a VIP feel
PREVENT DUST AND BUG - Samurai Shades act like a net shield, prevent road dust and bug entry
LOWERED THE TEMPRETURE - keep your vehicle's interior temperatures down while protecting it from the sun's damaging effects and feel cool and cold for comfortable ride
ENVIRONMENT FRIENDLY - Non Toxic, recycling material, able to last heat up to 180 Celsius that won't hurt your health
TRANSPARENT VISION - Able to see through sunshade while driving in sunlight or night time for better driving safety
FAQ
Q1. Are Samurai Shades legal?

A1. Yes they are, as written in The Star (Metro) on 27 September 2012.

Q2. What materials are Samurai Shades made of?

A2. Samurai Shades are made from high quality OEM materials (polyester mesh fabric). This OEM materials are thicker and more durable than a typical cheap generic Sun Shade. Handled well, it will last the lifetime of your vehicle.

Q3. Can I used the door window when Samurai Shades is installed?

A3. Yes, Samurai Shades are perfectly fine to be used with the windows down, ensuring that you still get some protection from the sun while having a breath of fresh air.

Q4. I already have an expensive tint installed, will Samurai Shades help?

A4. Yes, Samurai Shades will make your vehicle more comfortable by further reducing heat and blocking out glare from sunlight. The Samurai Shades are also certified to block out 98% of ultraviolet radiation as tested by TÜV Rheinland. If your vehicle is parked under the sun, Sun Shade will lower the temperature inside the vehicle slightly as well as allow your air conditioning to work more efficiently to cool the cabin quicker.

Q5. What is the warranty on Samurai Shades?

A5. While each Samurai Shades is meticulously checked to ensure that it is free of defect, we will provide warranty in the case that your Samurai Shades arrives with manufacturer defect.
Features and Benefit:
Brand: Samurai Shades

Ease of installation and removal

Installation of the product is very simple

The shade material creates a layer of protection that will block heat and radiation, allowing the car to cool quicker and STAY COOL

Samurai Shades have high strength magnets embedded in the shade frame to allow quick and easy attachment to the window frame of a vehicle

As the magnets are inbuilt within the shades, there is no need for use of clips* or any add-on for the shades to work, ensuring a fuss free installation process with no possibility of losing any clips* or add-on

The perforated shade material maintains visibility through the glass even in the dark

Coupled with a half-piece design for the front row seat shades, Samurai Shades ensure that the driver's able to views left/right side mirror when driving

Durability, Effectiveness and Safety

Made In Thailand

1 year warranty magnetic attachment (wear and tear is not included on warranty)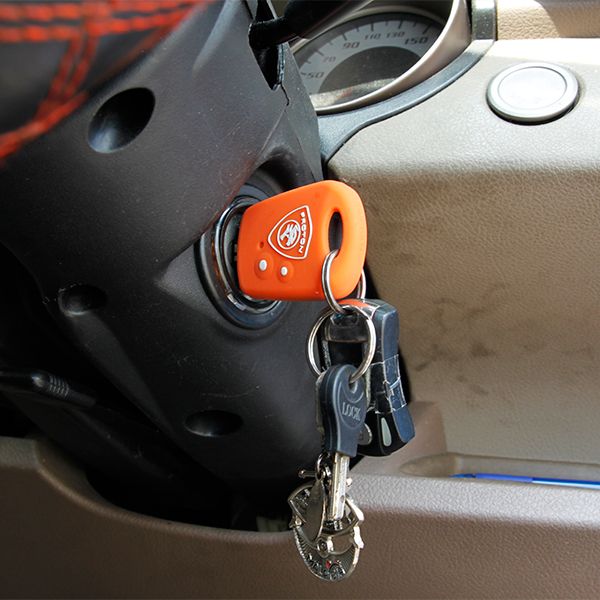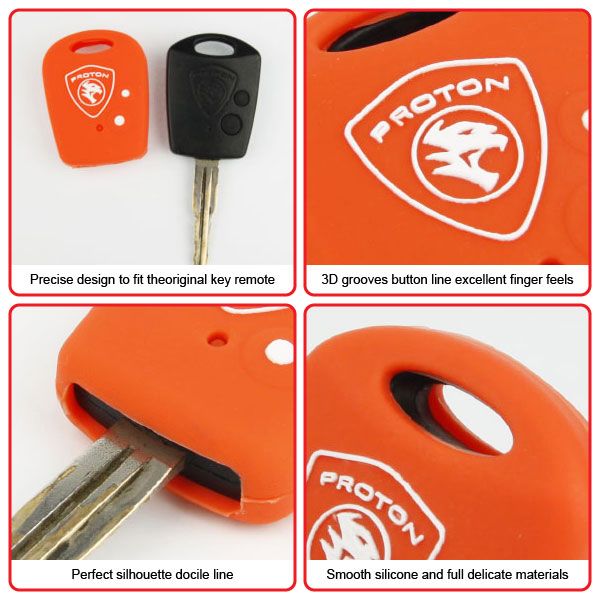 HONDA, MAZDA, NISSAN, PERODUA, PROTON, TOYOTA 100% Silicone Remote Car Key Protective Cover Case (1 Unit)
ATTN: Car Lovers, New Car Owners, Grab Driver and Parents
.
That owns a Car and would and plan to RESELL it a perfect condition for higher car value.
.
New Formulated Silicone Cover that will keep your Car Remote Forever New & Safe
.
Have you ever been in a situation where you drop your car remote control and there where scratches?
.</spa