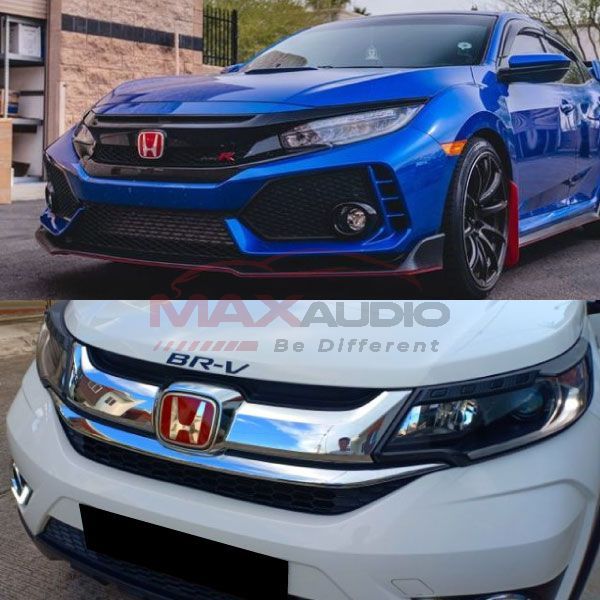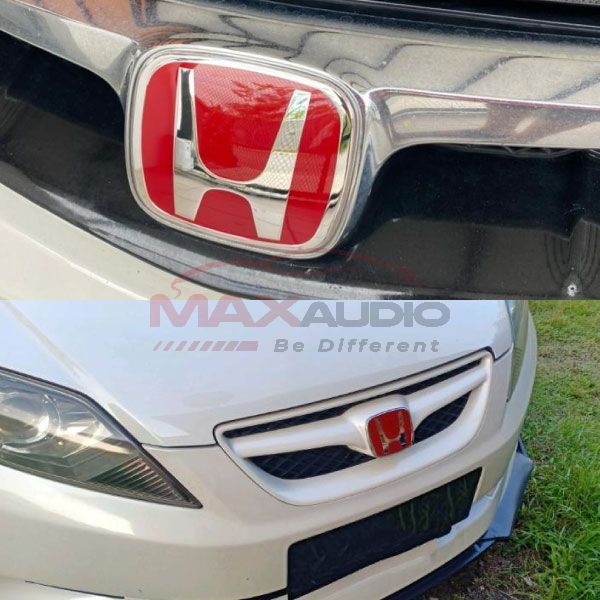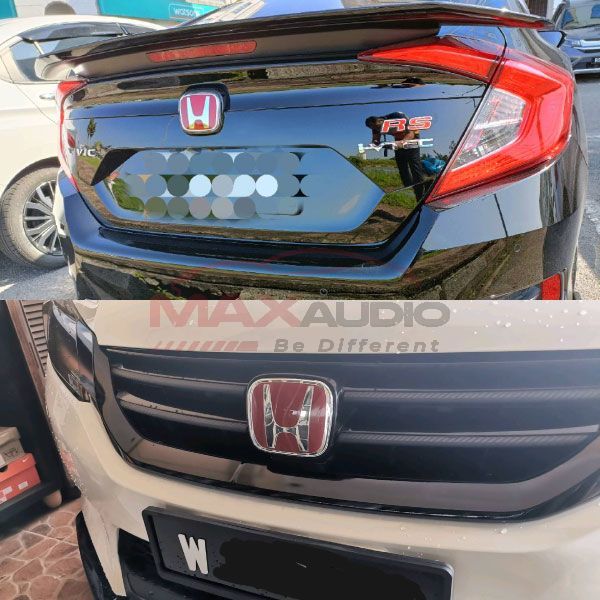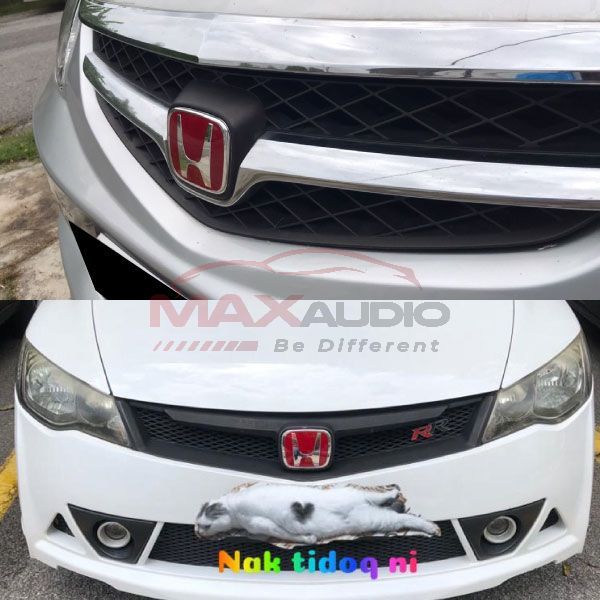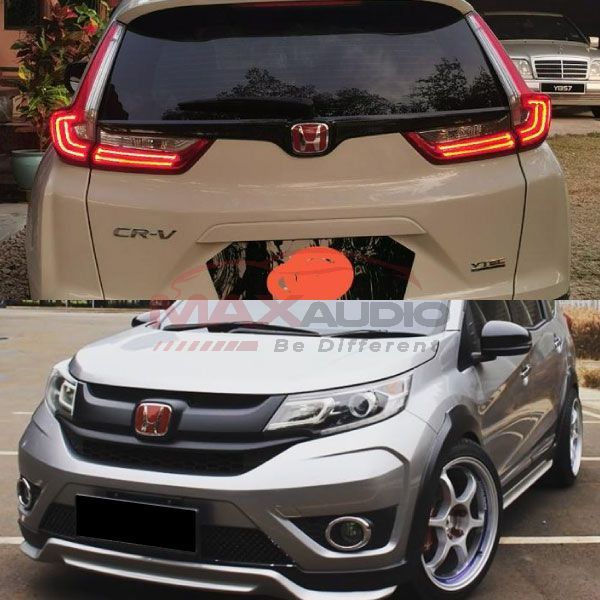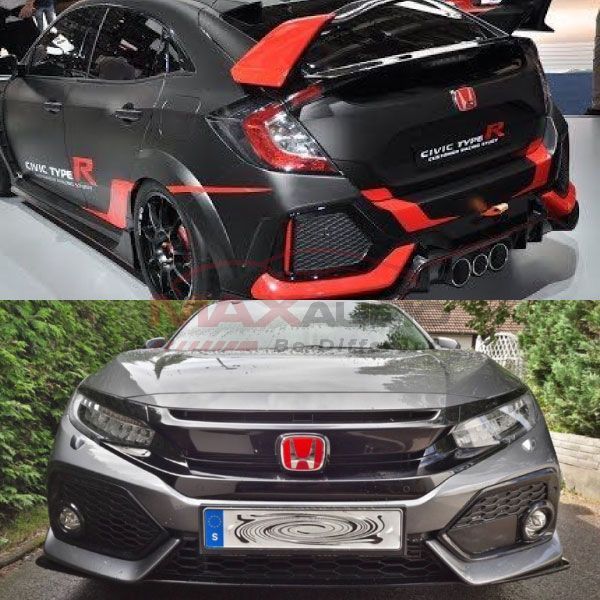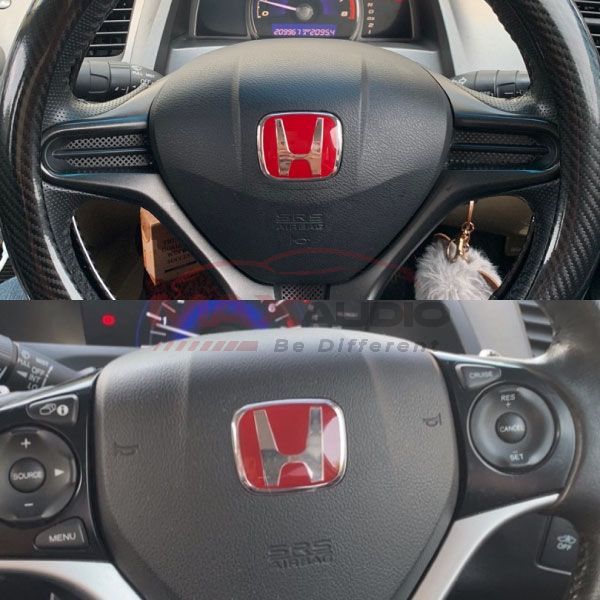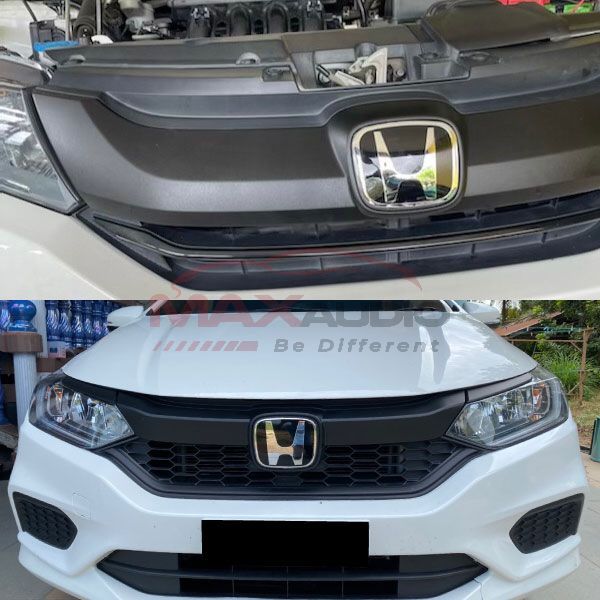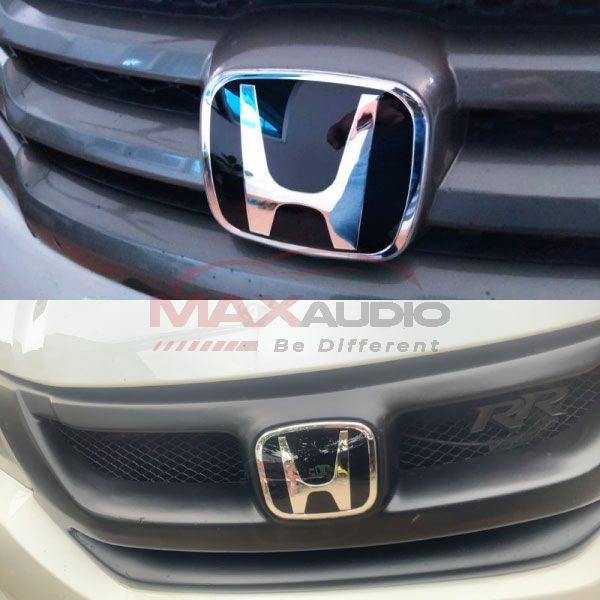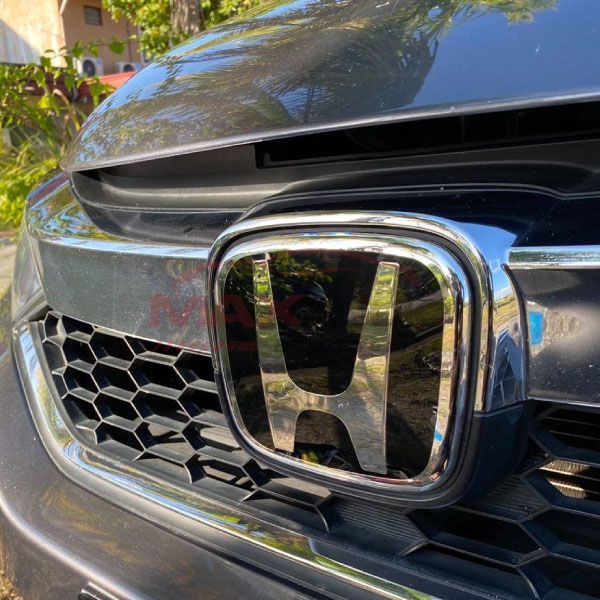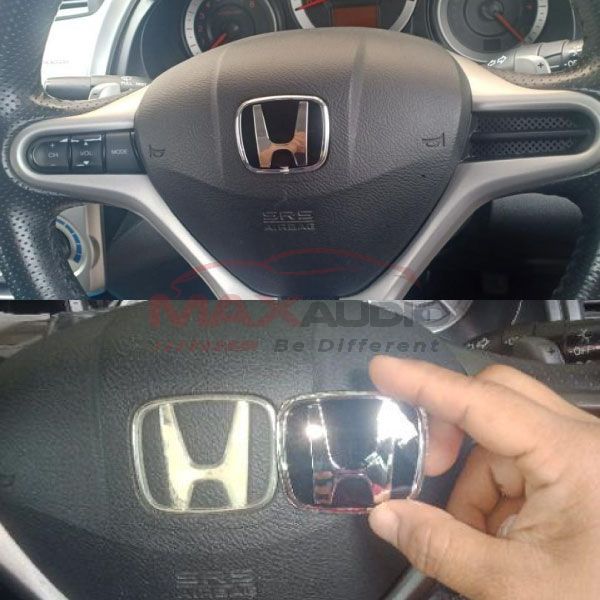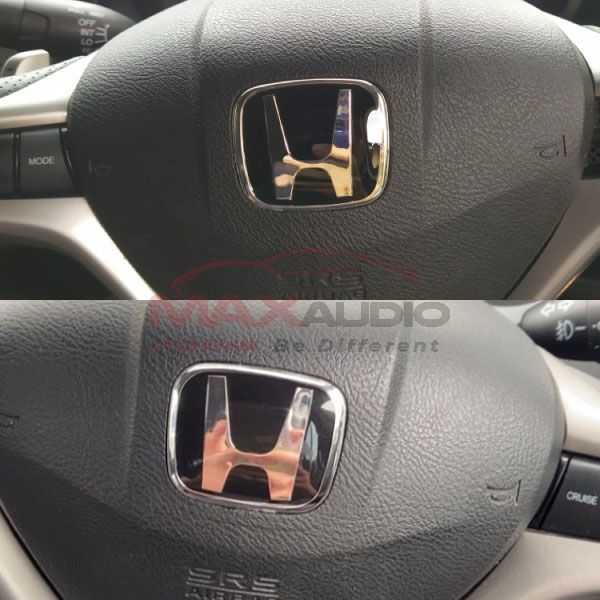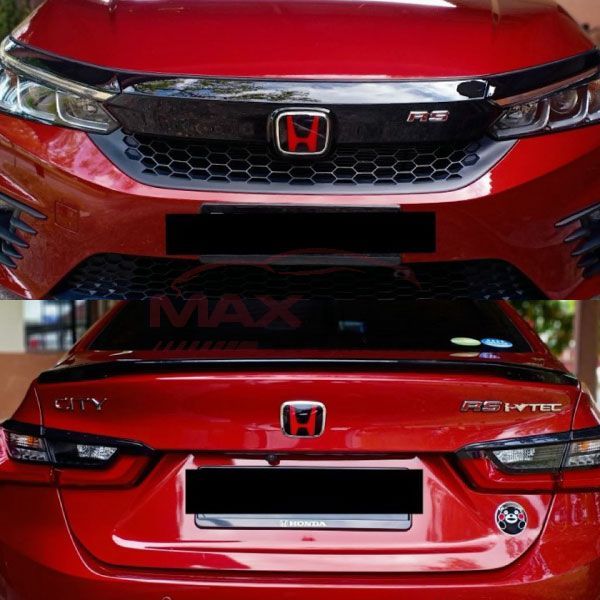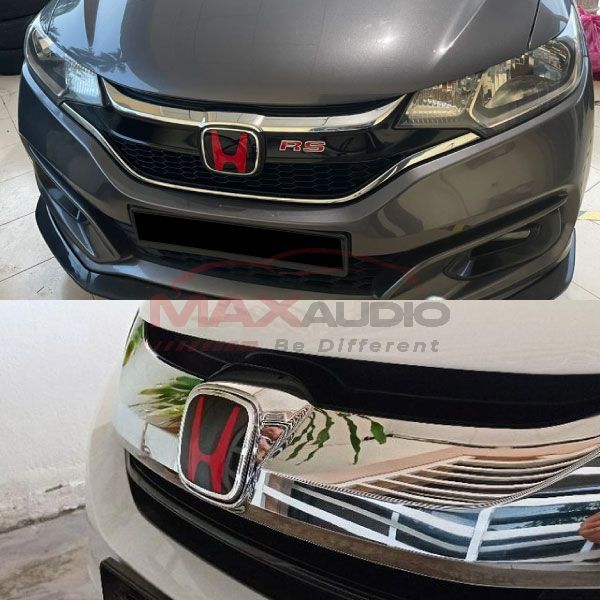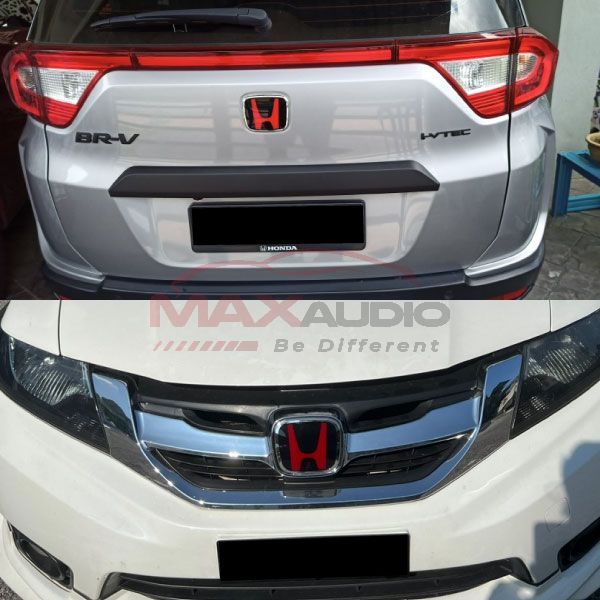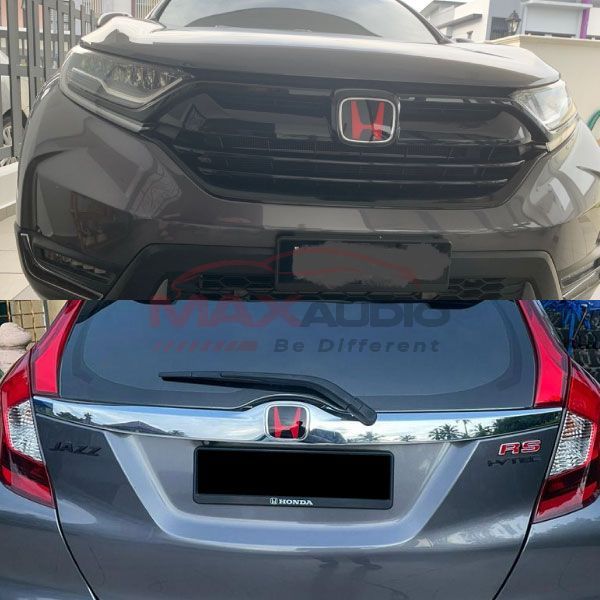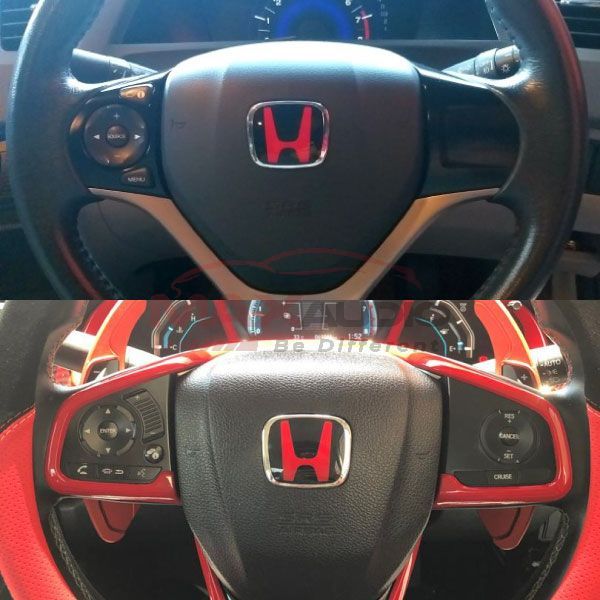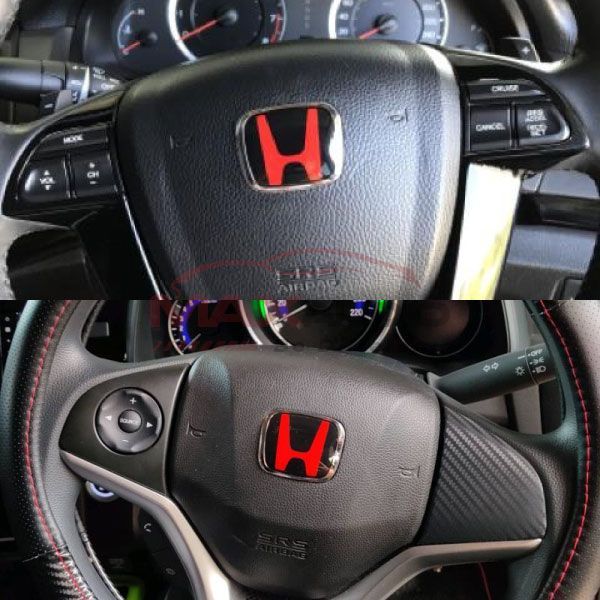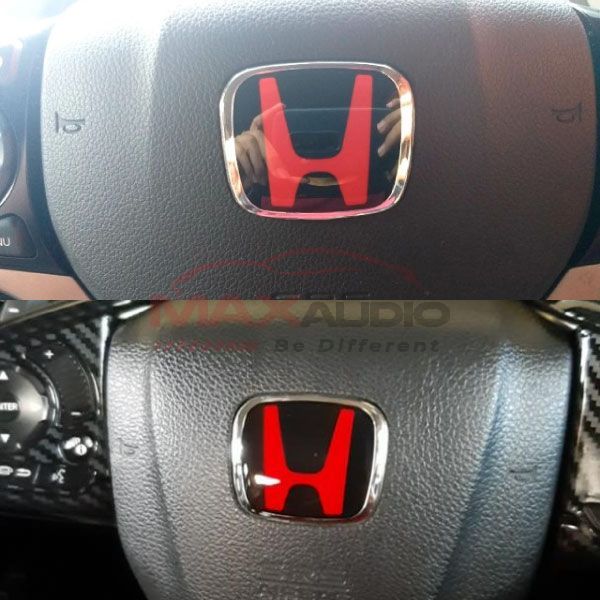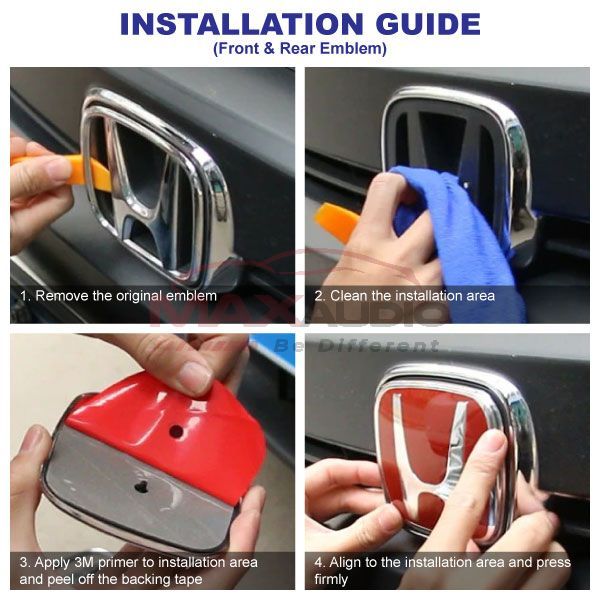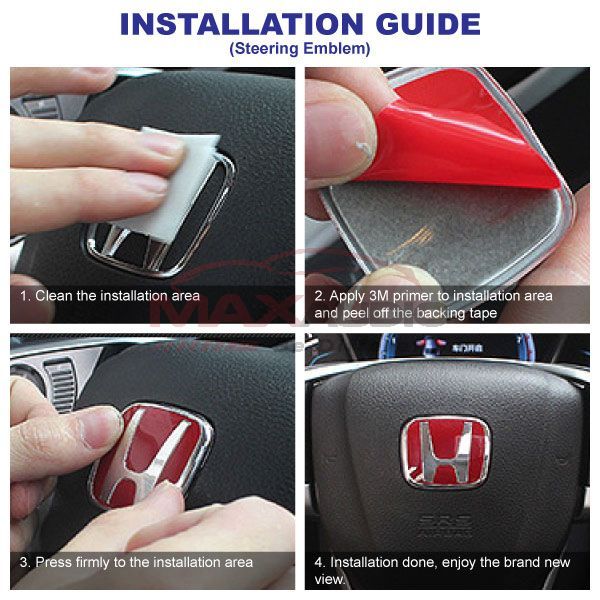 HONDA Genuine TYPE-R Front Rear Steering Red Black Chrome Premium Acrylic H Logo Emblem Made In Japan
FEATURES
Brand new front and rear emblems with self adhesive backing for a clean and quick application

Featuring the legendary red and chrome finish, these emblems will definitely give your Honda an unique look

Personalize and customize your vehicle with the classic look of distinction that sets you apart from the crowd

The best accessories for your Honda, these emblems will live up to your high standards

You may need to cut the 2 back pins since the holes in your trunk may not accept

Brand New Honda JDM logo

Original Honda accessories

Smooth finishing

Tested and color will not fade

Made of ABS weather proof

A must add on accessories to Honda Car

Packaging bubble wrap, so it is safe from collisions and berets

Come with high quality 3M tape on the back for strong fitting

The Same dimensions to fit emblem on HONDA

Durable and Long Lasting

Stylish look add on to the car

Weight: 0.3Kg
COLOR AVAILABLE
CHROME RED - Racing Sport

CHROME BLACK - Modern Stylish

BLACK RED - Unique Personality
TO AVOID SHIPPING ERROR SIZE
Measure in advance the width & Length of your Honda emblem

In the column write down for what Honda car is & what year, especially for Honda Accord & Odyssey
ATTANTION
Two of the pin at the back need to be cut off for some of the car model when installing the Logo Emblem, this action will not affect the appearance and firmness. Alternatively some customers drill new holes in the trunk to accommodate the pins.
NOTE
Due to the difference between different monitors, the picture may not reflect the actual color of the item.

Please allow 1-2cm errors due to manual measurement, make sure that you do not mind before you order.

Professional installation is highly recommended to install this product.

Please contact us, if you are not found your car model on the list or unconfirmed emblem size, we will guide you to the right option.
AVAILABLE MODEL
HONDA ACCORD 2003 - 2007
Front: E01

Rear: J01

Steering: B
HONDA ACCORD 2008 - 2012
Front: E01

Rear: E00

Steering: B
HONDA ACCORD 2013 - 2017
Front: E01

Rear: SNW-003

Steering: B
HONDA BRV 2015 - 2018
Front: SLJ-003

Rear: TFO-003

Steering: B
HONDA CITY 2003 - 2007
Front: E01

Rear: 003ZC

Steering: B
HONDA CITY GM2/3 2008 - 2013
Front: E01

Rear: 003ZC

Steering: B
HONDA CITY GM6 2014 - 2017
Front: SNW-003

Rear: 003ZC

Steering: B
HONDA CITY GM6 2017 - 2019
Front: U00

Rear: 003ZC

Steering: B
HONDA CITY GN2 2020 - Onward
Front: SYY-003

Rear: 003ZC

Steering: B
HONDA CIVIC FD 2006 - 2011
Front: E01

Rear: J01

Steering: B
HONDA CIVIC FB 2012 - 2015
Front: SNW-003

Rear: J01

Steering: B
HONDA CIVIC FC 2016 - 2018
Front: E11

Rear: SYY-003

Steering: B
HONDA CRV 2012 - 2016
Front: SLJ-003

Rear: E00

Steering: B
HONDA CRV 2017 - 2022
Front: U00

Rear: SNW-003

Steering: B
HONDA HRV 2014 - 2022
Front: SLJ-003

Rear: SNW-003

Steering: B
HONDA JAZZ GD 2001 - 2007
Front: Z01

Rear: E00

Steering: B
HONDA JAZZ GE 2008 - 2013
Front: SNW-003

Rear: J01

Steering: B
HONDA JAZZ GK 2014 - 2016
Front: E01

Rear: J01

Steering: B
HONDA JAZZ GK 2017 - 2019
Front: U00

Rear: J01

Steering: B