More info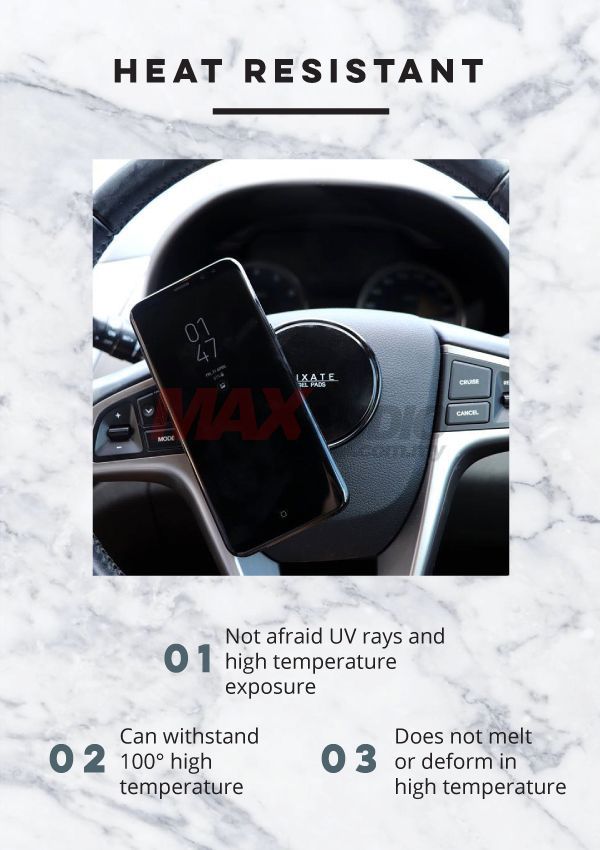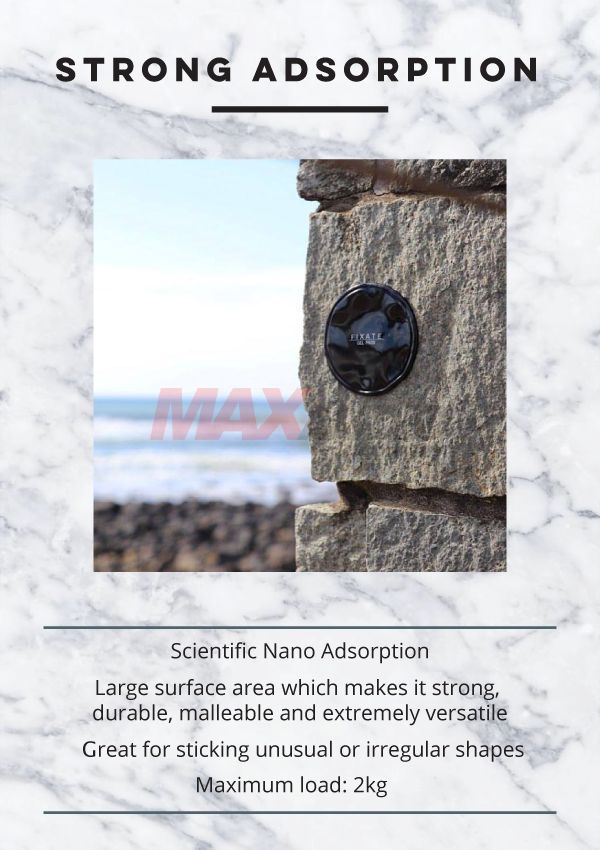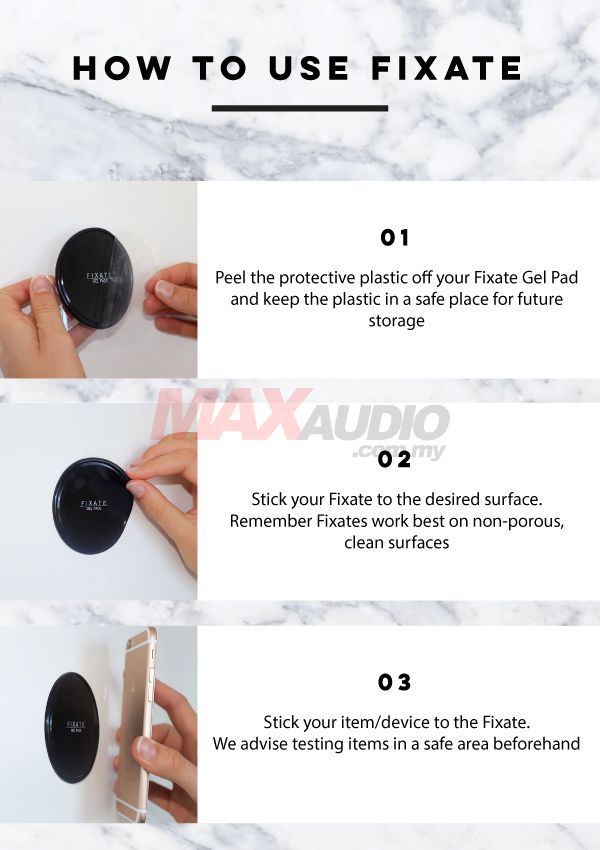 Fixate Multi-Function Super Sticky Reusable No Trace Round Shape Gel Pads (Stick Anything, Anywhere!)
Description
FIXATE Gel Pads is a kind of multi-purpose adhesive unique double-sided gel pads that can reusable, strong, durable,malleable, and extremely versatile in their uses.

Non-toxic, tasteless, recyclable, in line with International environmental protection standards.

It is great for sticking unusual or irregular shapes to various surfaces without causing damage.

You can apply it to your car, kitchen, toilet, cupboard, desk and many other places which is smooth enough for it to stick.

It can firmly stick to any smooth flat surface without leaving any traces

In order to fit your special request, you can cut your gel pads to any size.

These gel pads can withstand high heat and sun exposure but not for a very long time in case of reducing stickiness.

It has good hydrophobicity. The original performance won't be influenced after washing with water. It can be washed repeatedly, with sticky force unchanged.
Features:
Pliable

Strong

Durable

Malleable

Versatile

Reusable

Recyclable

Washable

Suitable for UV and Sunlight exposure

Temperature range of 0-100 degrees Celsius?- Made in various shapes and sizes for ease of use
Applications:
Replacement of hooks, nails, bluetack or tape

Organise cables, remotes, chargers, adaptors, devices or displaying items

Safety comes first when driving. Fix the SmartTAG, phone, car camera or GPS firmly. Keeps the windshield clear for optimal visibility (it can withstand high heat and sun exposure).

Steady and easier Video Calling, Recording, Selfies and Wefies

Anti-slip carpet or placemat for tableware, especially for kids dining

Perfect use in kitchen, support tablet for viewing recipes, watching cooking videos
Application Instructions:
Surface Preparation
Application
1. Remove Fixate Gel Pad from protective plastic

2. Stick the Fixate to the clean surface and make sure it is secure

3. Place your item/device onto the Fixate pad
Removal
1. Gently twist and pull your item/device to remove from the Fixate

2. Carefully peel off your Fixate pad to remove it from the surface

3. Wash, air dry and place back into protective plastic when not in use
Caution:
The gel pads do have strong stickiness, but if the object you are trying to hold is really heavy, you should use more than one gel pad to securely hold your object to the desired surface.

Do not use Fixate Gel Pads on absorbent and/or porous materials. For example; natural wood,brickwork etc.

Not to be used on objects that have a larger moment

The adhesive property is very stable, but it is not recommended to challenge its limits.
Specifications: