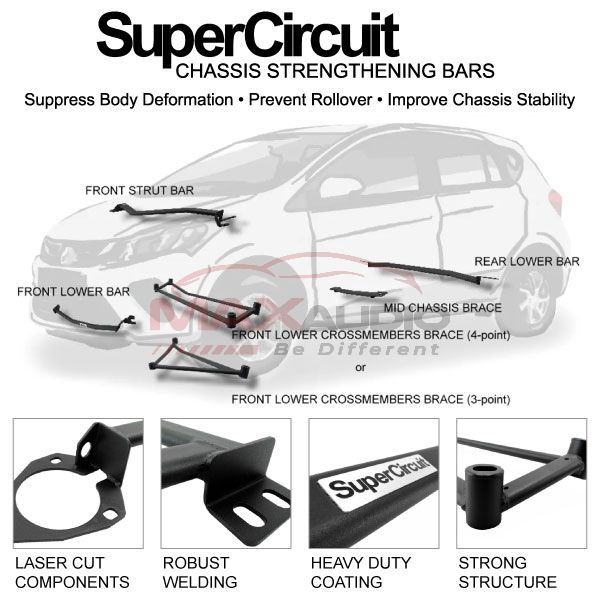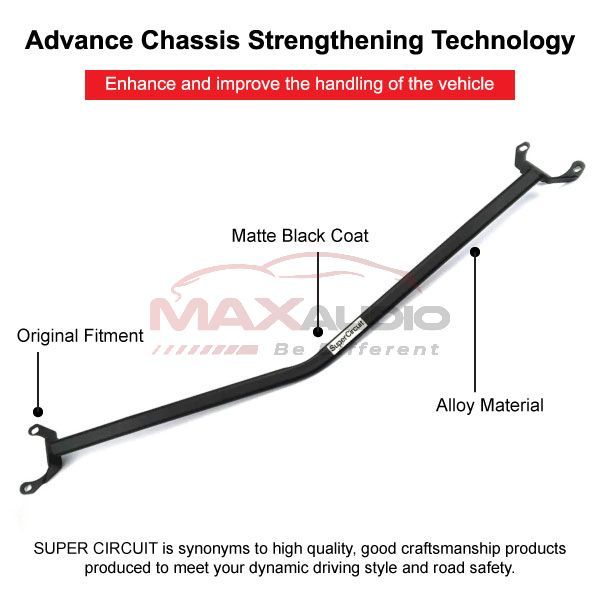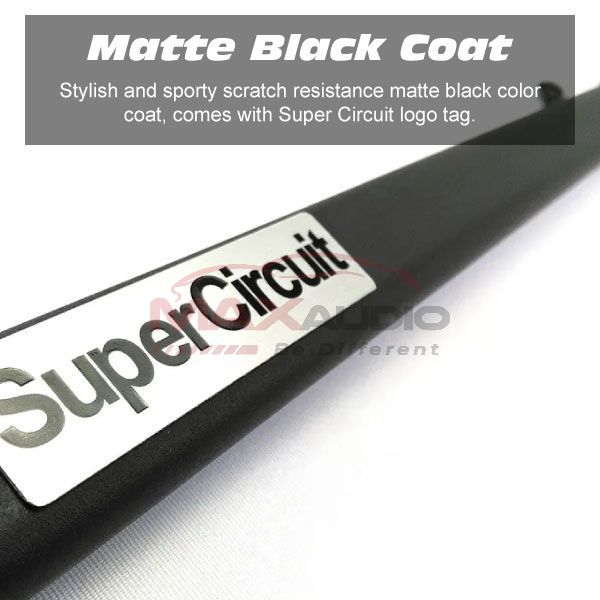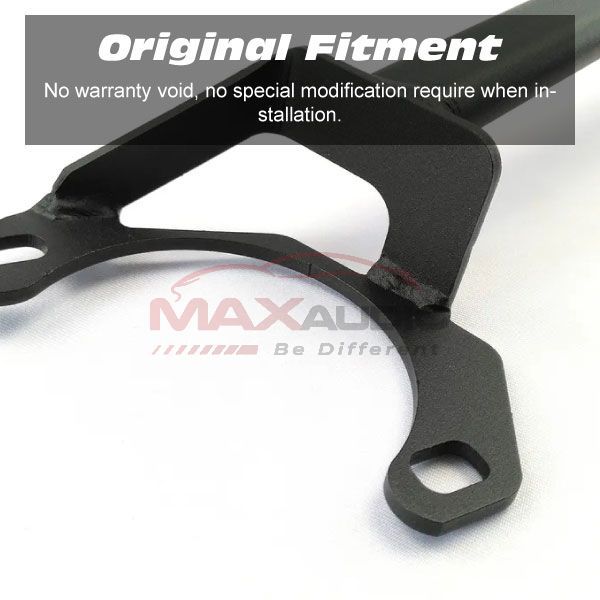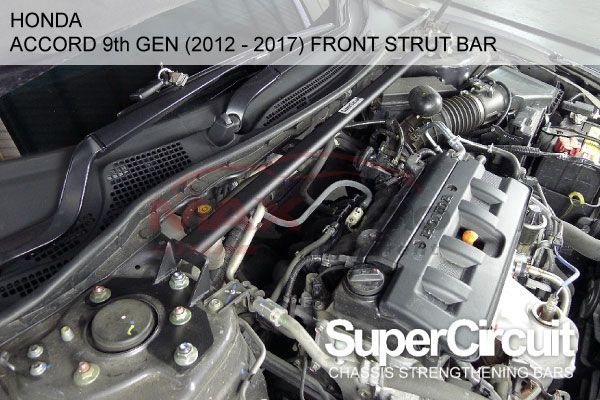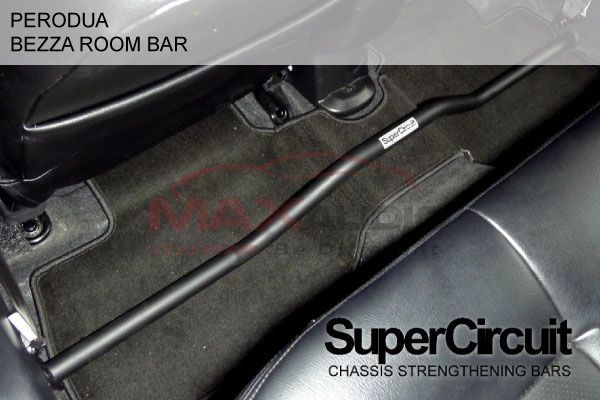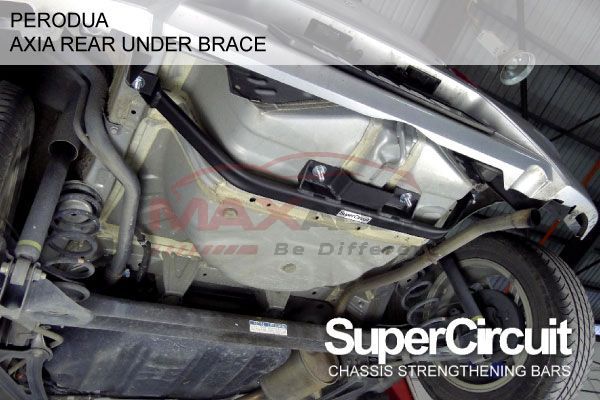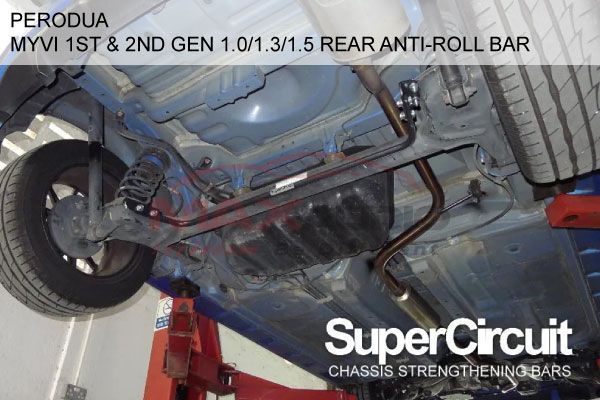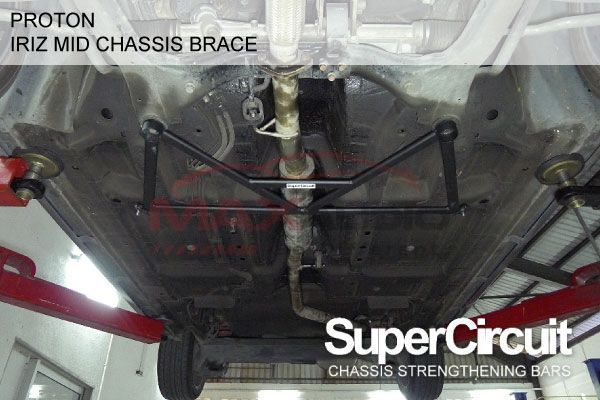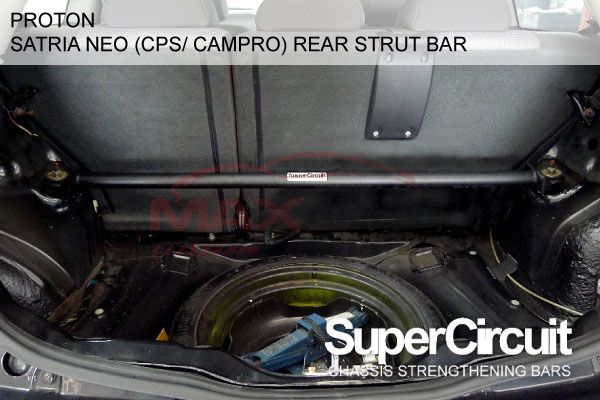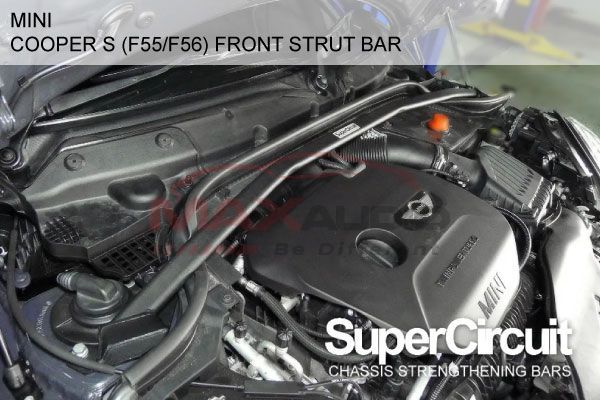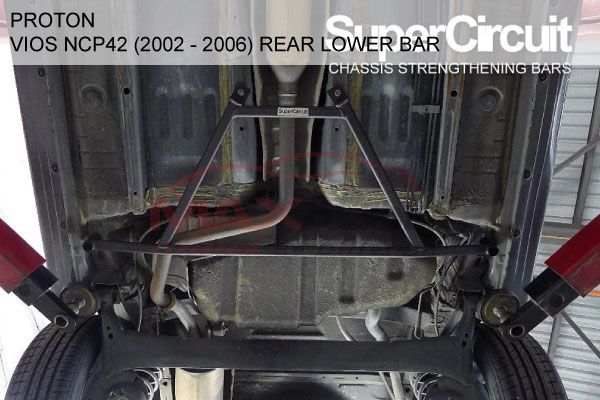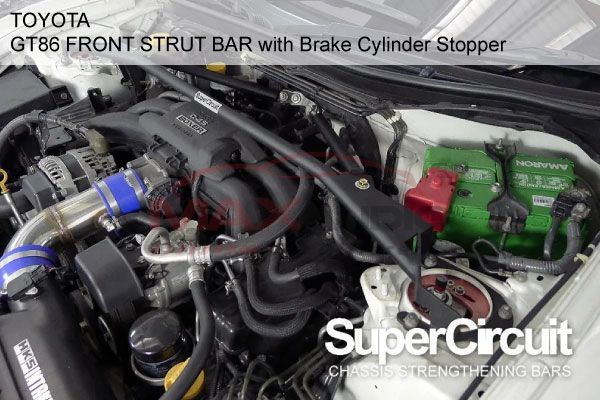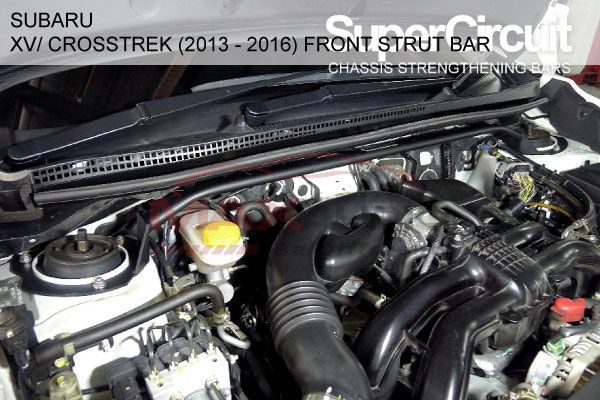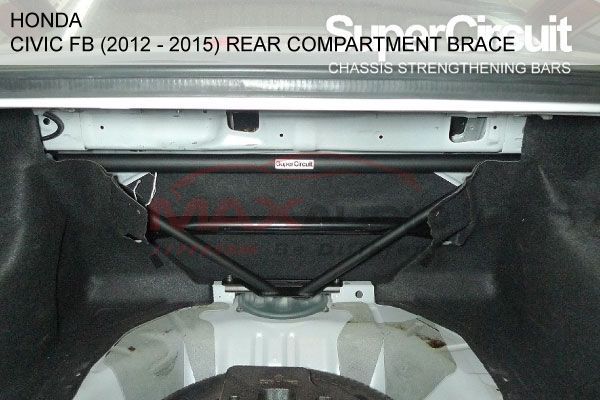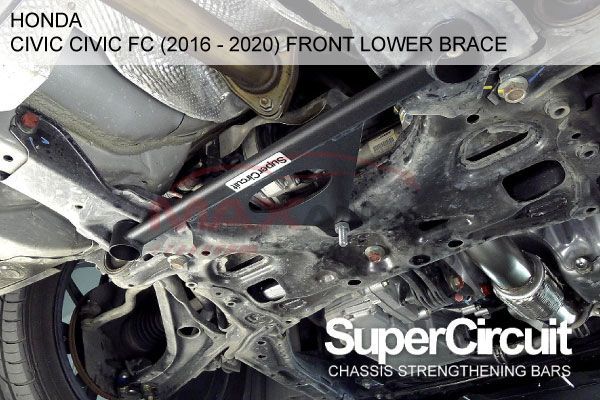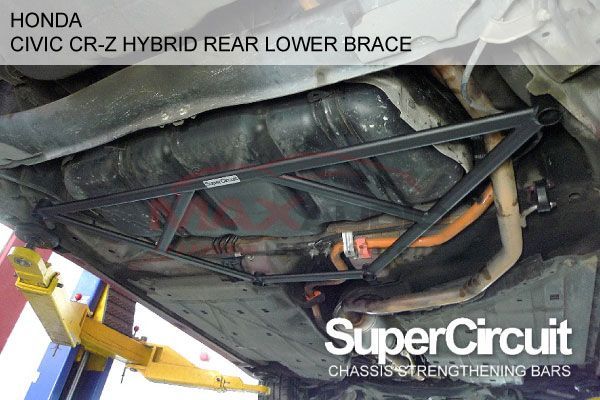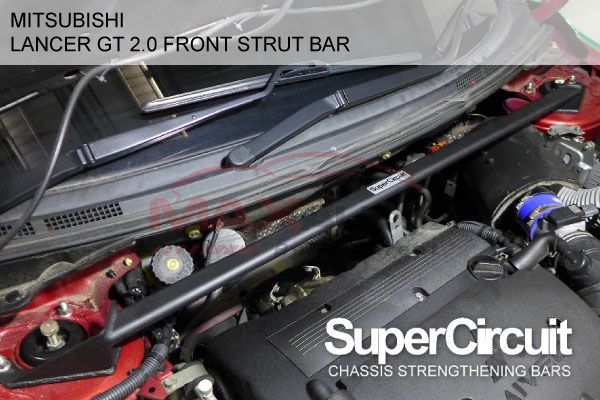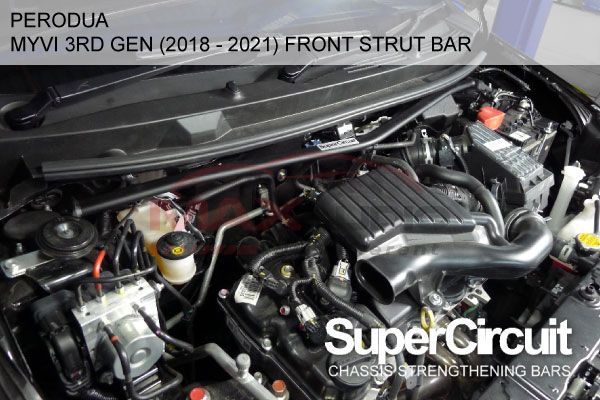 SUPER CIRCUIT Chassis Stablelizer Strengthening Racing Safety Strut Bars
SUPER CIRCUIT Chassis Strengthening Bars solves your problem and eliminates potential car safety hazards
These premium quality SUPER CIRCUIT Bars are designed and manufactured with great engineering inputs so they are not only nice and stylish, they also functioned excellently in minimizing chassis flex for a more stabled and controlled maneuvering.
SUPER CIRCUIT is synonyms to high quality, good craftsmanship products produced to meet your dynamic driving style and road safety.
3 REASON WHY YOU SHOULD INSTALL STRENGTHENING BAR
1. Suppress Body Deformation - In the case of excessive vehicle vibration, it is easy to cause the front axle and also the body to deform. After the Super Circuit Strengthening Bar is installed, the rigidity of the body can be strengthened, the vibration effect will be reduced, and the body deformation will be suppressed.

2. Prevent Rollover - When the vehicle makes a sharp turn, the balance of the vehicle is insufficient and rollover is prone to occur, The installation of a Super Circuit Strengthening Bar can improve the balance of the vehicle during a sharp turn and prevent rollover.

3. Improve Chassis Stability - When driving, the repeated compression of the shock absorber and the spring will not only shorten the shock absorber life but also affect the stability of driving, The Super Circuit Strengthening Bar can increase the four-wheel torque and better control the body force.
6 REASON WHY YOU SHOULD CHOOSE SUPER CIRCUIT BAR
1. Enhance body rigidity and prevent body deformation

2. Balance four-wheel torque to increase chassis life

3. Reduce two-wheel wrinkle force and extend shock absorber life

4. Prevent positioning displacement and effectively protect parts

5. Driving operation is more flexible and riding more comfortable

6. It can avoid the transition of steering, improve the qualitatively of driving in straight curves and ensure safe driving
DIFFERENCES BEFORE AND AFTER INSTALLATION
Before: Affect the stability of driving control
After: Improve the for wheel torque and better control the body force
Before: Pit-injection on the pavement, easy to paint, causing deformation of the body structure
After: Effectively alleviate the impact of wheels on the body to avoid body deformation
Before: Under the influence of body weight and centrifugal force during rapid turning, the body tilts seriously and the physical structure is deformed
After: Effectively protect and balanced movement of the car left and right to make the body firm and comfortable to drive
PRODUCT HIGHLIGHT
Matte Black Coat - Stylish and sporty scratch resistance matte black color coat, comes with Super Circuit logo tag

Original Fitment - No warranty void, no special modification require when installation

Alloy Material - Made with high-quality material for strength, durability and safety
RECOMMENDED BAR UPGRADE
Front Strut Bar: Strengthen car chassis and both side shock of impact will be neutralized

Rear Anti-roll Bar: Effectively preventing the car sway a side at cornering, great to reduce body roll and high stability in cornering
FEATURES
Enhance and improve the handling of the vehicle

Laser cut components

Robust welding

Heavy-duty coating

Strong structure

Elaborate craftsmanship

High-quality material

Advance car chassis strengthening technology

Can be use for track, racing or public road

Developed to improve cornering and maneuvering performance

Optimize car chassis strength

Better handing and more responsive maneuvering

Reducing chassis flex

Allow a more precised steering response, turning and maneuvering at corners

Brackets are made with laser cut technique for precised fitment

Industrial grade matte black coating with scratch resistance

Color match well with the engine compartment for stylish and professional appearance

Stylish and practical

Special insoles based on your car model tailored

More comfortable and more beautiful, more suitable for your car

Designed base on the car model

Premium quality material

Durable

Stable balance
SPECIFICATION
Brand: Super Circuit

Product: Chassis Strengthening Racing Safety Bar

Function: Improve vehicle stablelity, cornering and maneuvering performance

Color: Heavy-duty Coating Matte Black

Material: Aluminum Alloy