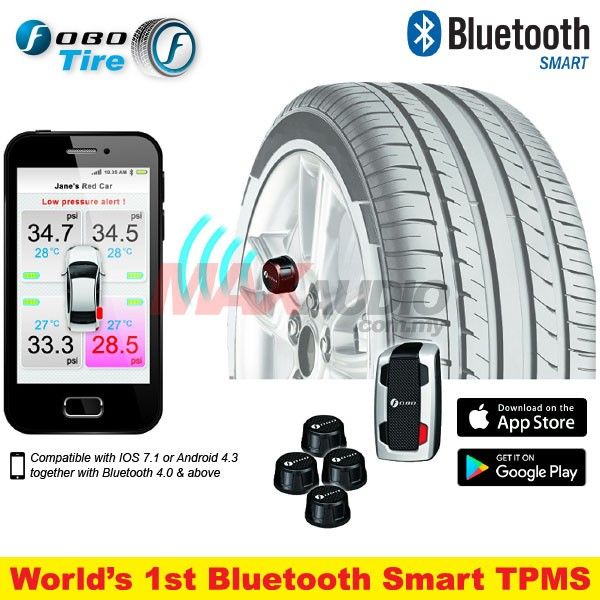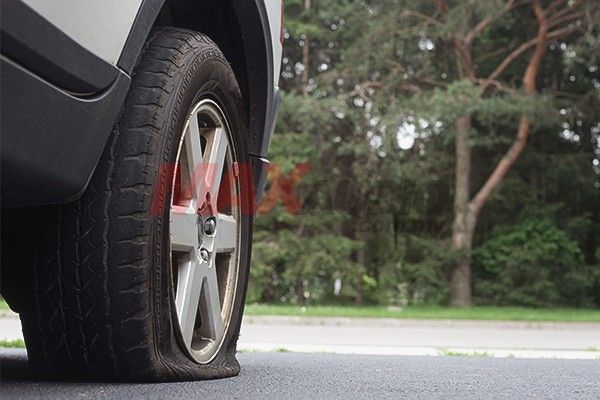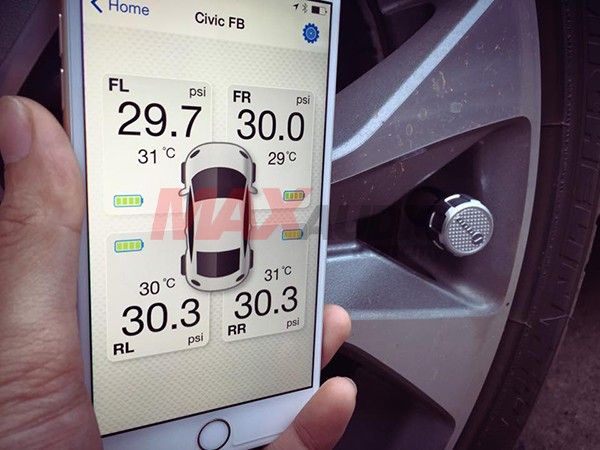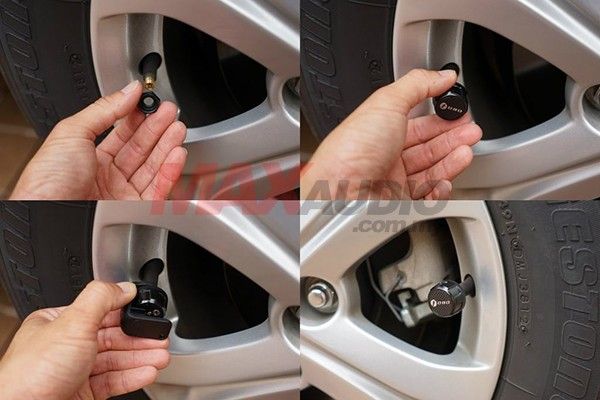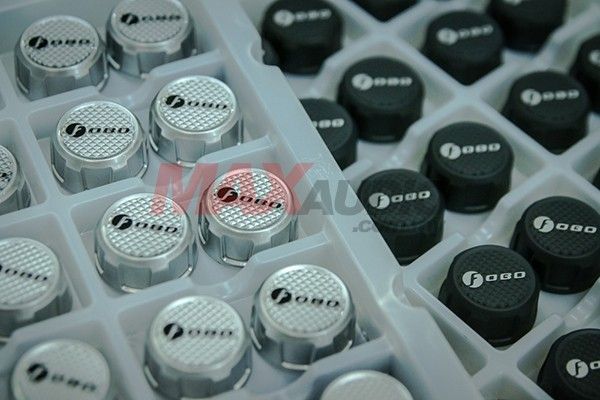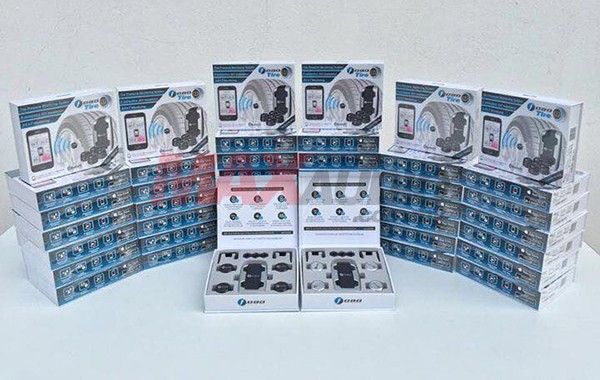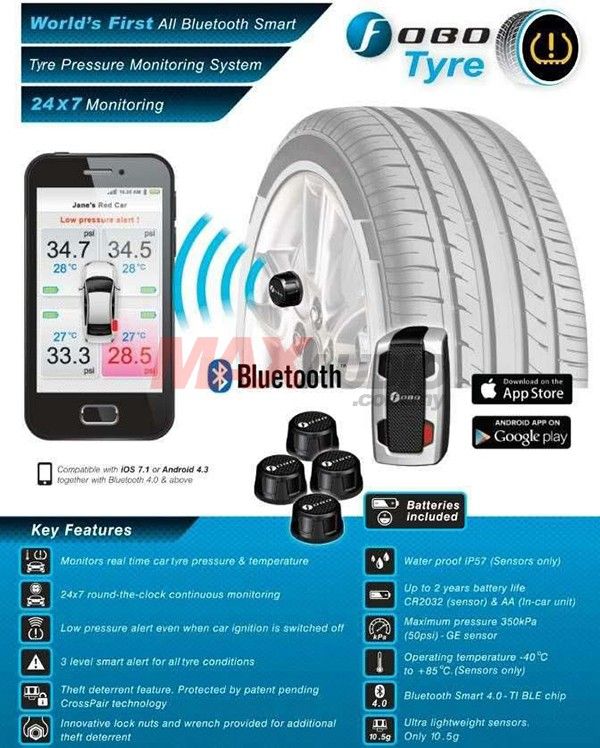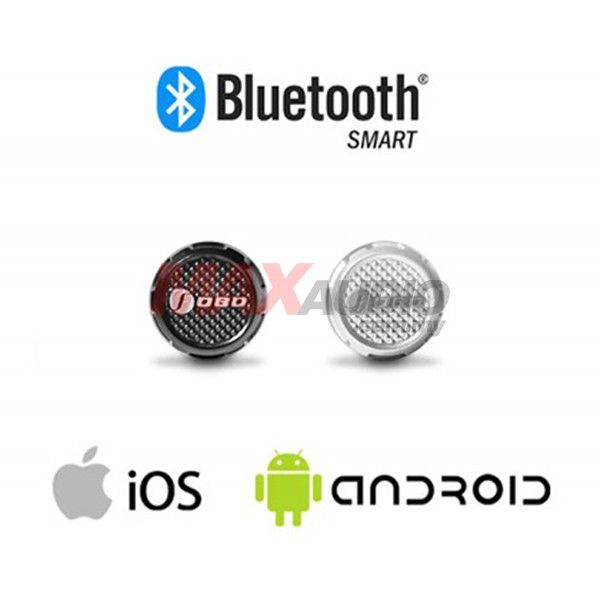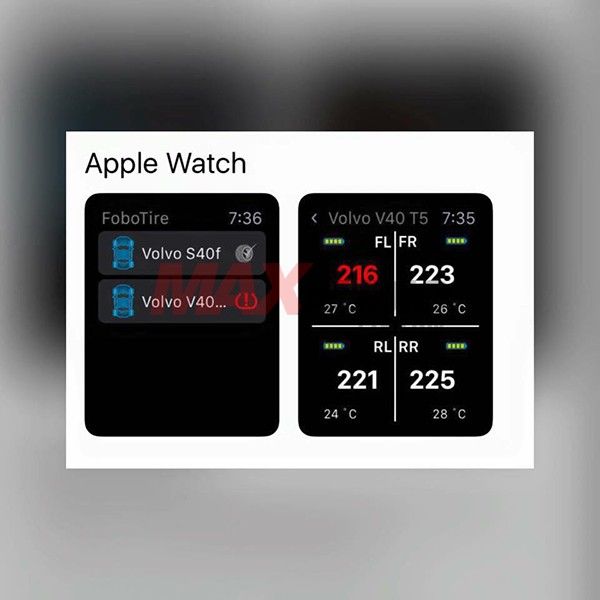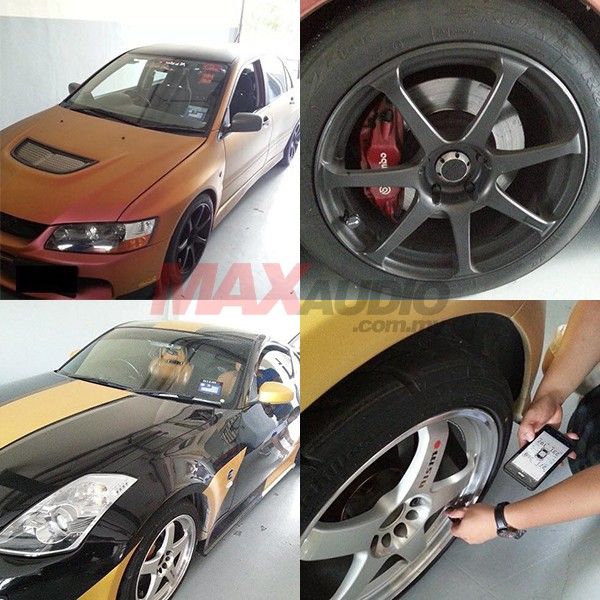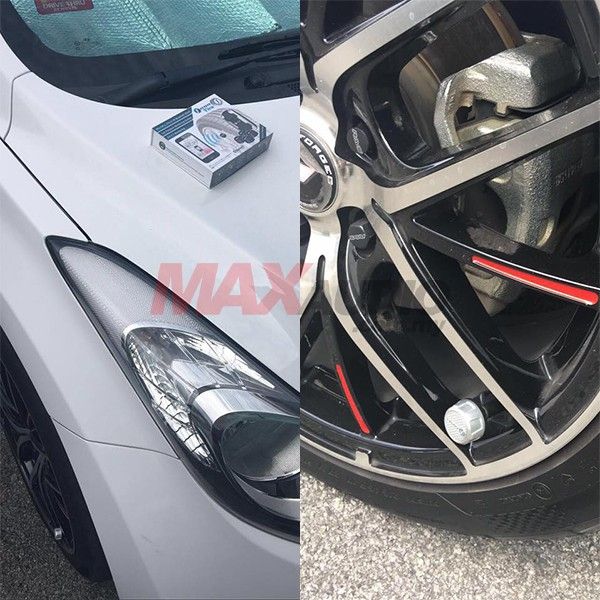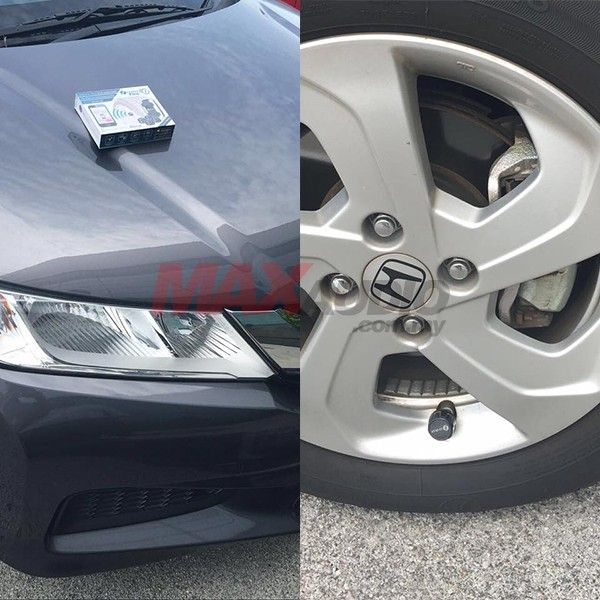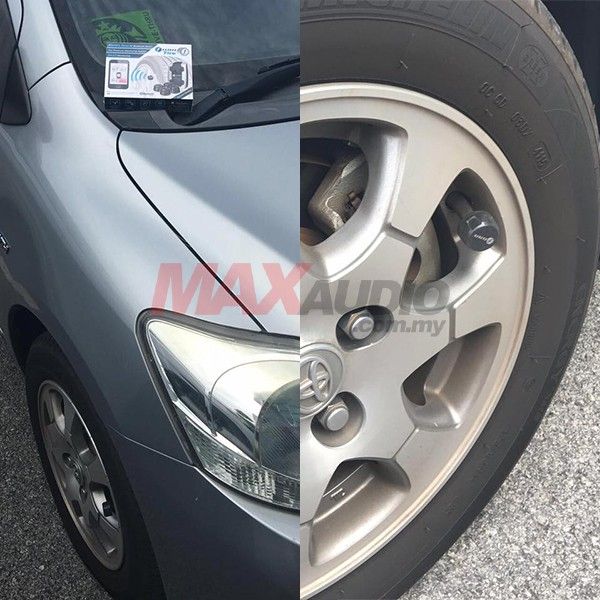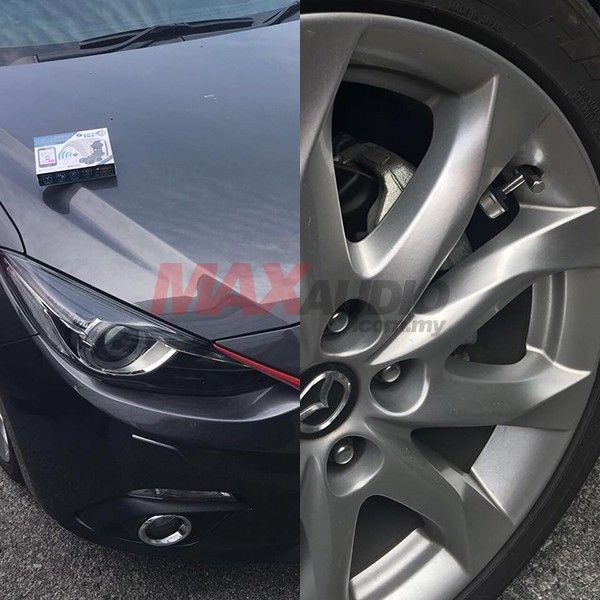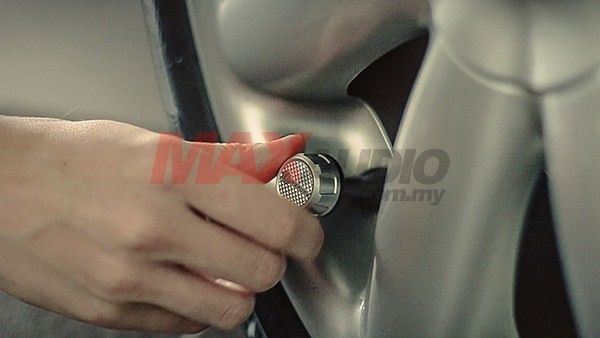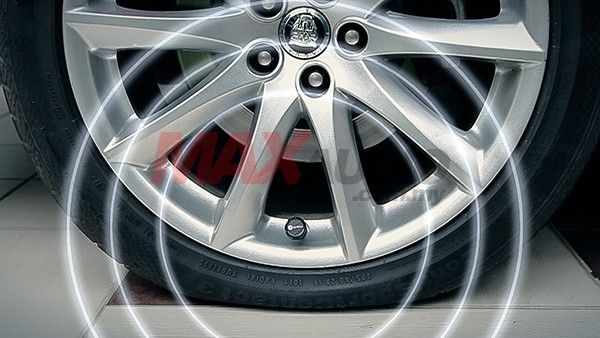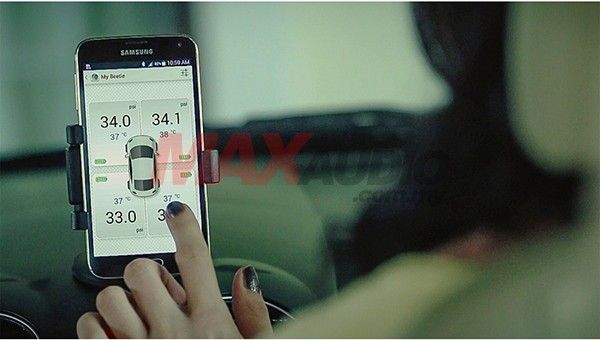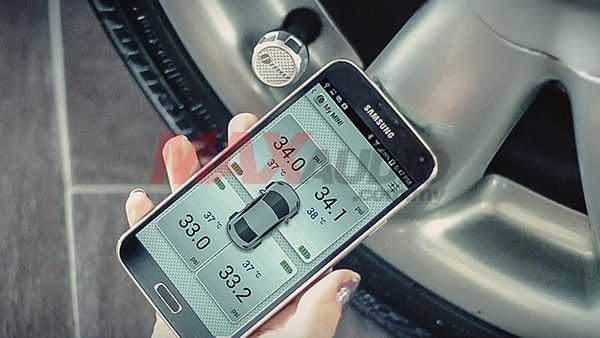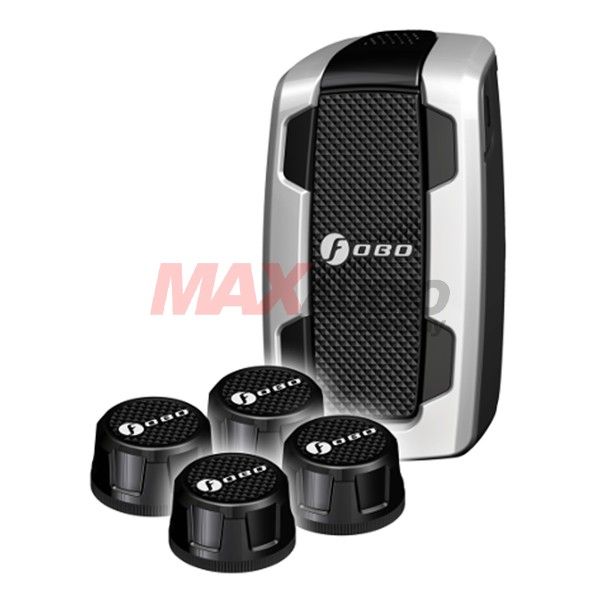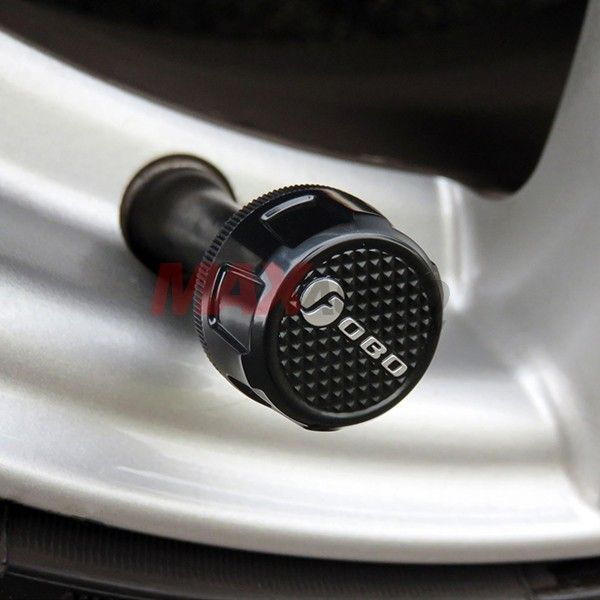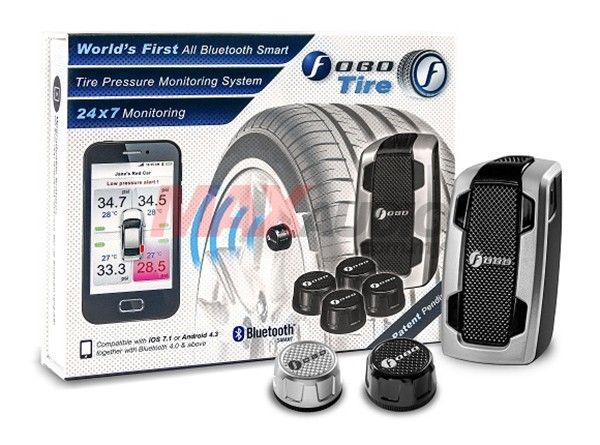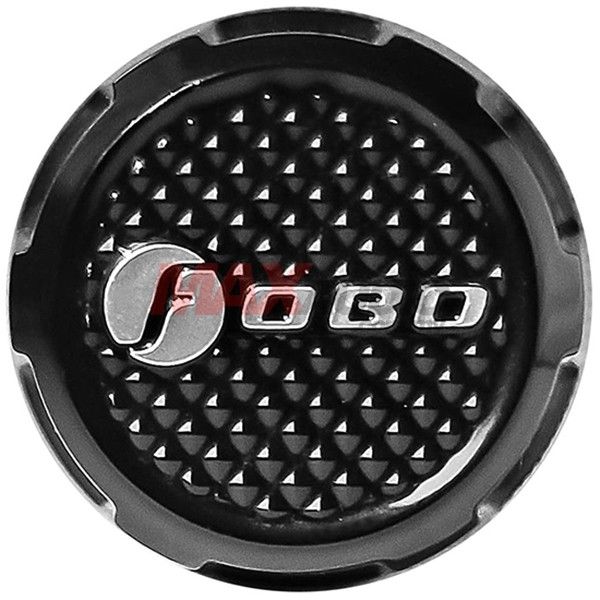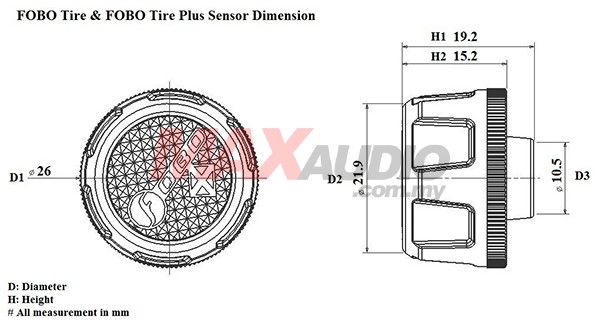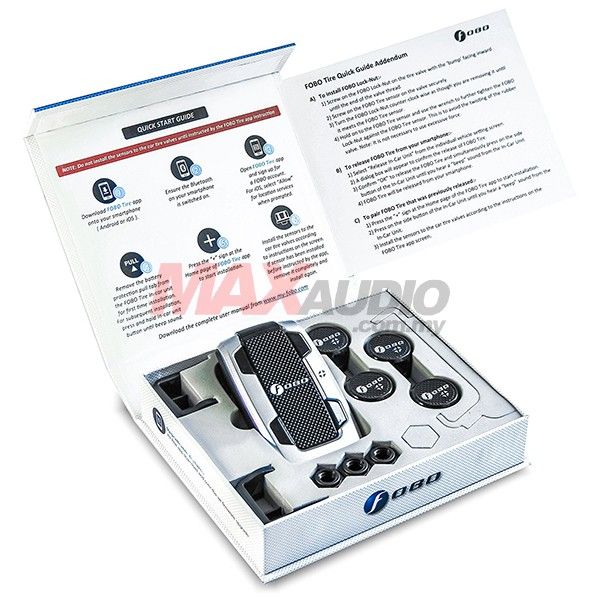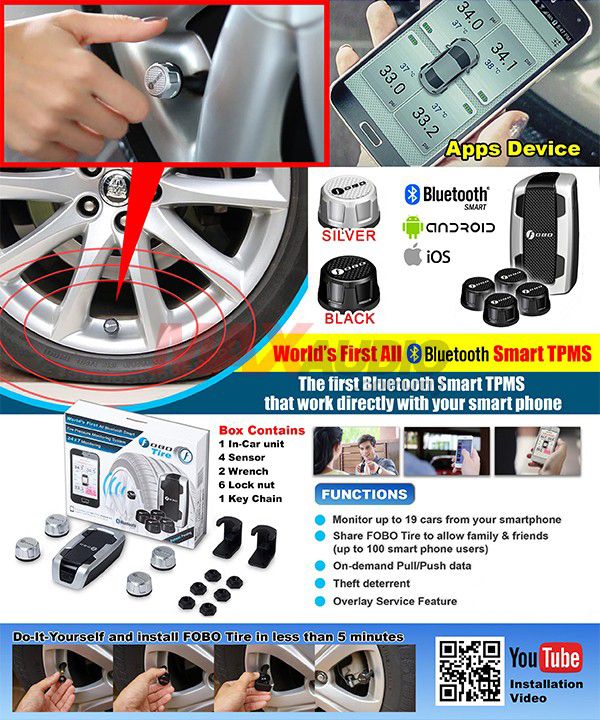 FOBO Advance Wireless Tire Pressure Monitoring Sytem (TPMS) with Bluetooth 4.0 Connection to Smartphone
BACK TO HOMETOWN BIGGEST PROBLEM! HAVING A FLAT TIRE OUT OF NO WHERE!
I have double, triple check my tire pressure and service my car, why do I still get a flat tire? Is soooo ridicules to break down on the high way, at some small kampung road or any where any time with so many pot hole and nail on the road.
We love our family, we want to give a safe ride home, SAFETY is always our first PRIORITY! BUT how often do your check your TIRE Pressure?
Failure to maintain the correct air pressure will cause:
Poor gas mileage

Reduce tire life

Affect vehicle handling

Vehicle overloading
Maintaining tire pressure may seem like a low priority in our daily busy lifestyle but it adds up to big environmental consequences.
Install FOBOTIRE Now!!! FOBOTIRE fits perfect with your current lifestyle to prevent unpredictable problem happen.
Meet The World's First Bluetooth Smart TPMS (Tire Pressure Monitoring System) that works directly with your Smart Phone.
Compatible with iOS 7.1 or Android 4.3 together with Bluetooth 4.0 & above
(Download Free FOBOTIRE App)
Feature:
Monitors real time car tire pressure & temperature

24x7 round-the-clock continuous monitoring

Out of range pressure alert even when car ignition is switched off

3 level smart alert for all tire conditions

Theft deterrent feature. Protected by patent pending CrossPair technology

Quick sharing. Share with up to 100 smart phones with easy authorization control

Monitors up to 20 cars (fitted with FOBO tire) with one app

Easy DIY installation in less than 5 minutes

Water proof IP57 (Sensors Only)

Operating temperature -40C to +85C

1 Year Warranty

Comes in 2 stylish color to match your rims color (Black or Silver)
Take action to care people around you and yourself with AFFORDABLE PRICE !