More info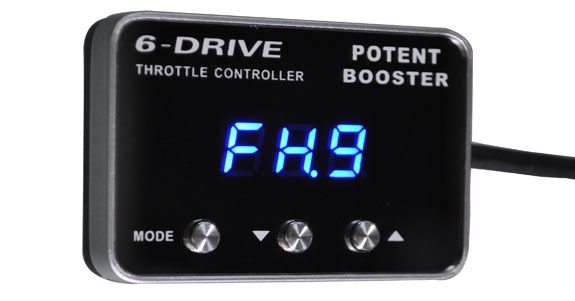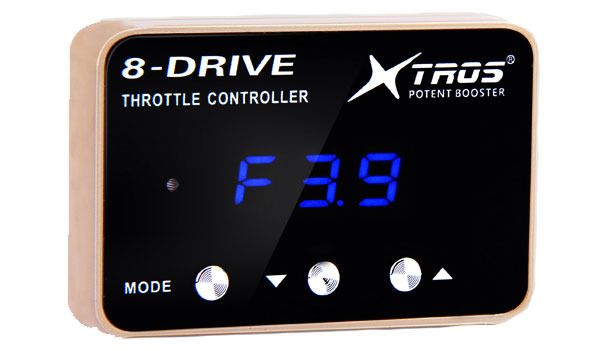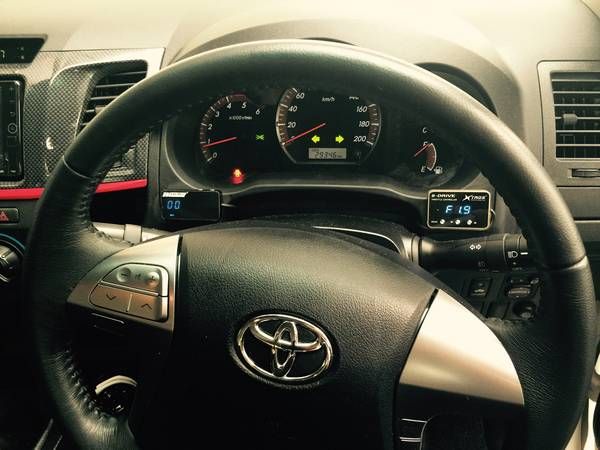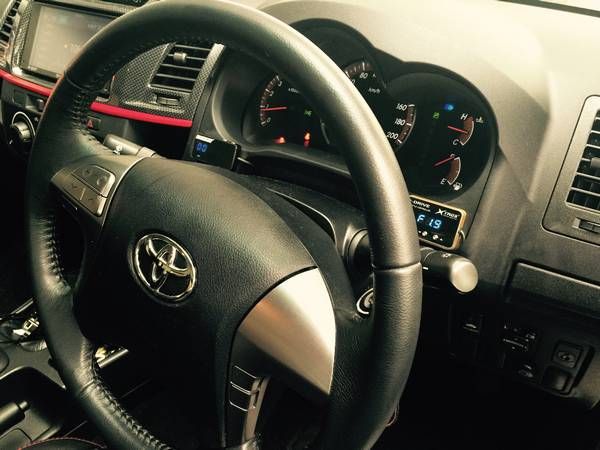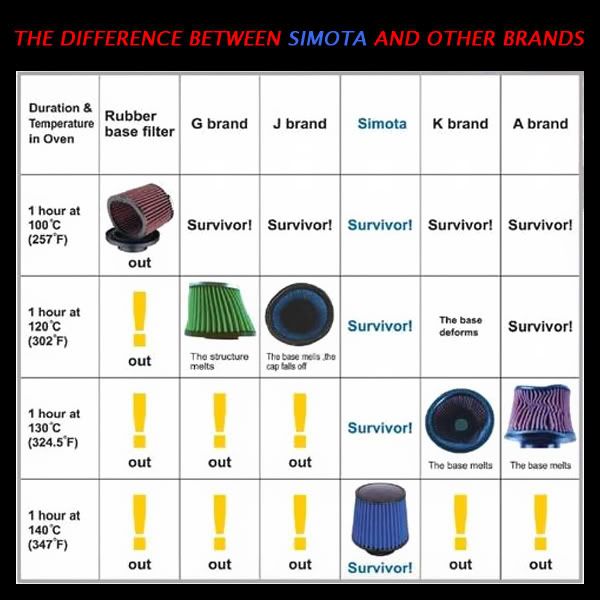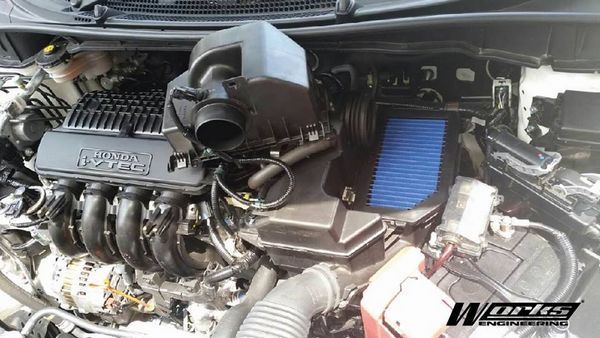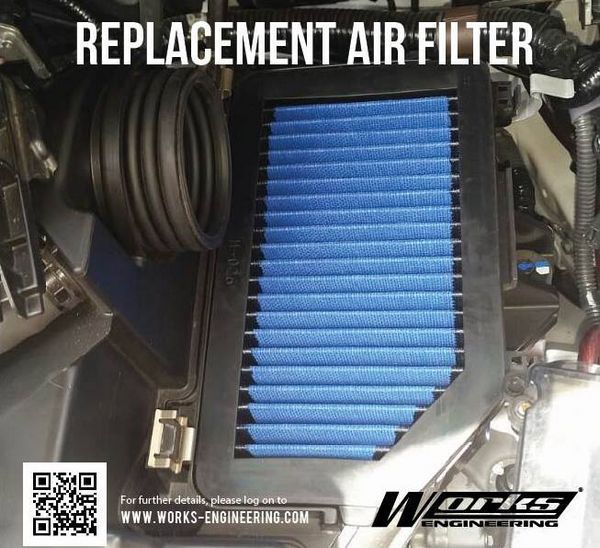 POTENT BOOSTER 6-Drive, 8-Drive, 9-Drive Throttle Controller Remapper + WORKS ENGINEERING Drop In Air Filter
(MOST CARS) WORKS ENGINEERING (SIMOTA) Stainless Steel High Flow Drop-In Replacement Air Filter
WORKS ENGINEERING Filters are made of light yet durable rubber compound and with better filtration surface for the same application
Material: Stainless Steel, Durable Rubber & Nonwoven Fabric

Higher air intake and more dust absorbing than original paper air filter.

Increases Horse and Response Power: 5% - 20%

Fuel Saving: 5% - 15%

Extends engine life span

Unique EPDM frame

1-piece extrusion molded

Light weight and strong

Washable Air Filter

Durable .

Highly Recommended for Street and Racing

100% Original WORKS ENGINEERING Product (Money Back 

Guarantee if Found Imitation)

Condition: Brand New Sealed In Box

Manufactured By SIMOTA

Made In Taiwan

Life Time Warranty (1 to 1 Exchange)
GENUINE XTROS POTENT BOOSTER USA Advanced Throttle Remapper (Sport, Normal & Eco Mode) Save Fuel & Increase Touque Response Power up to 70% with 3 Years Warranty  
What is Potent Booster?
Electronic throttle control system models, the depth of the ECU control the electronic throttle of the gas pedal and the vehicle speed together to analyze, and ultimately to calculate the current appropriate throttle. Suddenly accelerate when drivers start (the pedal in the end), the ECU according to the current vehicle speed, throttle size analysis, considered from the perspective of fuel economy and emissions will be appropriate to limit the throttle open rise, while controlling spray The oil system limits fuel injectors to maximize fuel injection. Do so to make the driver feel obviously a delay car began to force the gas pedal, this is the so-called throttle retardation. Therefore, the throttle hysteresis output performance by limiting the engine instantly in fact, trip computer (ECU), This will make vehicles more environmentally friendly, energy saving. 
Come and get one now for better response/acceleration or Drive with the lowest fuel Consumption! 
Model Available: 6-Drive, 8-Drive and 9-Drive

No wire cut!  Plug & Play Socket to fits all types of Wire Throttle cars

Easy Installation & Setup

Digital LCD Display

Fuel Saving: 15% - 30%

Increase Throttle Response: 30% - 70%

Power Interruption memory embedded

For electronic throttle car use only

3 Years Warranty

Weight: 0.5Kg

A Product & Technology from Germany
6-Drive Consist of
RACING MODE - Maximize Response Power During Racing
SPORT MODE - The higher the level, the more sensitive the throttle. Suitable for mountain & Racing
ECO MODE - Suitable in busy traffic or highway driving
NORMAL MODE - The original setting from manufacturer
8-Drive Consist of
F1 Sport mode: Increases the rate of a reaction of the bleeding shutter, Smooth accelerating. (1-9 adjustable)
F2 Racing Mode: Improve the instantaneous acceleration and turning abilities, to achieve the best speed rate. (1-9 adjustable)
F3 Racing Plus Mode: Achieve the superior acceleration performance and make it feels like in the Racing-Field. (1-9 adjustable)
Normal Mode (Nor): Back to the Normal Control Mode.
EC Fuel-Saving Mode: Can achieve the best Fuel-efficient mode, about 8% fuel saving
9-Drive Consist of
F1 Sport mode: Increases the rate of a reaction of the bleeding shutter, Smooth accelerating. (1-9 adjustable)
F2 Racing Mode: Improve the instantaneous acceleration and turning abilities, to achieve the best speed rate. (1-9 adjustable)
F3 Racing Plus Mode: Achieve the superior acceleration performance and make it feels like in the Racing-Field. (1-9 adjustable)
Normal Mode (Nor): Back to the Normal Control Mode.
EC Fuel-Saving Mode: Can achieve the best Fuel-efficient mode, about 8% fuel saving
Automatic Transmission (AT) mode: Adjust the mode by pressing the Mode key, Long Press "Up" in 3 Second, the display controller will shows AAA AUTOSTICK (AT) Mode.
Manual Transmission (MT) mode: Long Press "Down" in 3 second, the display controller will shows HHH Manual (MT) mode.
Light Automatic adjustment

Super Slim Size and USB Connection
Car Model Available:
AUDI
A4/ S4/ RS4 B6 B7 L4/ V8 2000 - 2008 [WS-OA-001]

A4/ A5/ Q5 1.8/ 2.0 L4 2007 - 2010 [WS-OA-003]
BMW
HONDA
CIVIC FD 1.8 2006 - 2011/ STREAM RSZ 2007 - 2013 [WS-OH-015]

CIVIC FD 2.0 2006 - 2011 [WS-OH-016]

CIVIC FB 1.8/ 2.0 2012 - 2015 [WS-OH-022]

ACCORD 2.4 2008 - 2012 [WS-OH-019]

ACCORD 3.5 2008 - 2012 [WS-OH-020]

JAZZ/ FIT 1.3/ 1.5 2008 - 2013/ CITY 2009 - 2013 [WS-OH-018]

JAZZ GK/ FIT GK/ CITY GM6 2014 - 2016 [WS-OH-026]

CRV 2.0 2007 - 2012 [WS-OH-017]
FORD
KIA
HYUNDAI
SONATA 2.0/ 2.4L/ SANTA FE 2.4/ 3.5 V6 2010 - 2015 [WS-OHY-010]

ELANTRA MD 2011 - 2016 [WS-OHY-011]
MAZDA
MAZDA 2 1.3/ 1.5 2007 - 2014/ MAZDA 3 1.6 2004 - 2013 [WS-OMA-003]

MAZDA 3 2.0/ 2.3 2004 - 2013/ MAZDA 5 2.0 16V 2005 - 2016 [WS-OMA-002]

MAZDA 3, 6, CX5/ CX-5 SKY ACTIVE 2014 - 2016 [WS-OMA-005]
MITSUBISHI
TRITON 2007 - 2016 [WS-OM-007]

LANCER GT 2.0/ FORTIS 2007 - 2016 [WS-OM-009]
MERCEDES BENZ
NISSAN
NISSAN X-TRIAL 2013 - 2016, NAVARA, TEANA, FAIRLADY 350Z, 370Z, MURANO 2006 - 2016, SERENA C26 2012 - 2016, SKYLINE V36 2007 - 2016, SYLPHY 2006 - 2016 [WS-ON-001]

LATIO 1.5/ 1.6/ GRAND LIVINA 1.8/ ALMERA [WS-ON-004]

SKYLINE GTR R35 (2PCS SET) [WS-ON-GTR]
PERODUA
PROTON
INSPIRA 1.8/ 2.0 2010 - 2016 [WS-OM-009]

GEN2/ SATRIA NEO/ WAJA CPS/ EXORA CAMPRO [WS-OPR-002]

IRIZ/ SAGA BLM SE FL FLX 2008 - 2016/ PERSONA/ PREVE CAMPRO [WS-OPR-004]

SUPRIMA S/ PREVE/ EXORA CFE TURBO 2012 - 2016 [WS-OPR-007]
SUZUKI
SUBARU
(MOST SUBARU) IMPREZA/ IMPREZA WRX STI/ FORESTER/ LEGACY [WS-ON-001]

IMPREZA WRX STI Version 10, 11, 12 2.5 2008 - 2016 [WS-OSU-002]
LEXUS
TOYOTA 
CAMRY 2.0/ 2.4 2007 - 2011 [WS-OT-015]

CAMRY 3.5 V6 2007 - 2011 & RAV 4 2.0/ 2.4/ 3.5 2006 - 2011, ALPHARD/ VELLFIRE ANH20 2008 - 2014, ESTIMA/ PREVIA ACR50 2006 - 2016 [WS-OT-017]

VIOS 2007 - 2012/ COROLLA ALTIS E140, E150, E160 2008 - 2013/ COROLLA ALTIS E170 2014 - 2016/ YARIS 2007 - 2012/ WISH 2009 - 2016/ HARRIER 2014 - 2016 [WS-OT-013]

VIOS 2013 - 2016 [WS-OT-021]

HILUX 2.5/ 3.0 (ROUND TYPE) [WS-OT-014]

MARK X 2004 - 2016
VOLKSWAGEN
SCIROCCO 1.4/ GOLF MK6 VI 1.4/ PASSAT/ JETTA/ MK VI GTI [WS-OV-001]

GOLF MK5 V/ SCIROCCO 2.0 GTI (early model) [WS-OV-017]