More info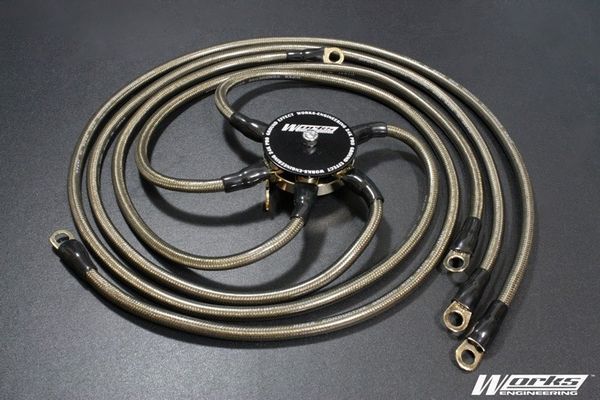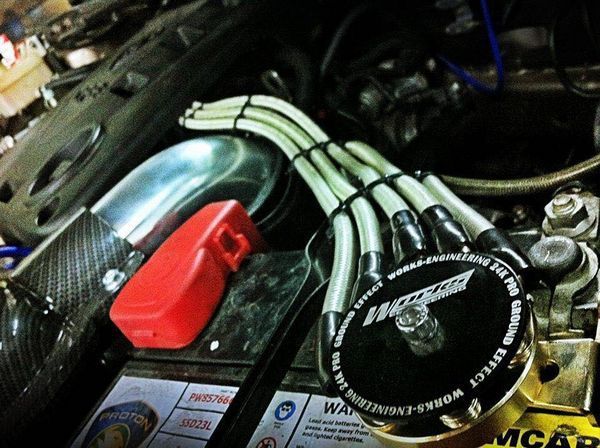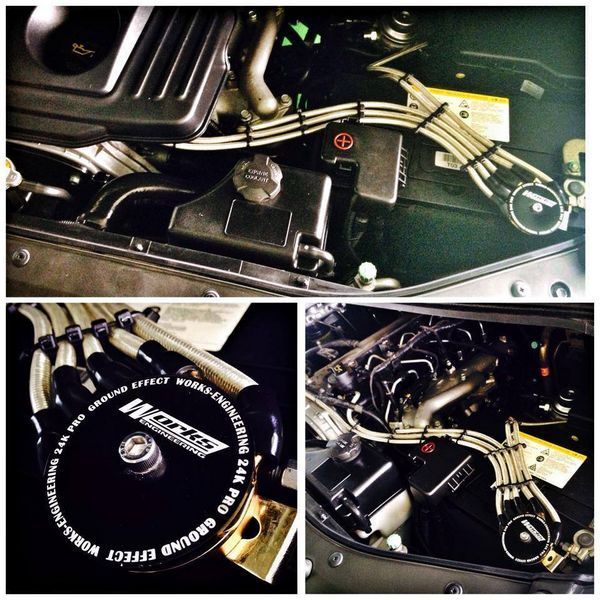 WORKS ENGINEERING 5-Point 24K Real Gold Plated Grounding Earth Cable [W-GEC]
GROUNDING CABLE The Works 24K Super Grounding System utilizes a 24 karat gold plated distribution block and multiple grounding points for improved idle and drivability. Additional grounding points equalize resistance and voltage between various ground points on the car resulting in a more stable electrical system. This will yield better engine response and horsepower by allowing the electrical accessories to work more in tuned with each other offering a more accurate reading. Each cable is an 8 gauge spiral twined wiring wrapped with signature the Transparent Silicon Were protected and add color to the Circle Earth System.
24K Real Gold Plated

Real Performance Product

Guarantee Save Fuel

Guarantee Increase Engine Power

Stabalize Voltage

Reinfoce Horse Power

Increase Headlamp Brightness

Speed Recharging Battery

Reinforce Ignition System

Dynamoelectric Power

Reinforce Audio Performance

Low Resistance Wire

Reinforce Electricity System

Guarantee Increase Horse Power & Fuel Saving

Made in Taiwan

1 Year Warranty 

All Item are Original & Brand New Sealed In Box
Where is the best place to install?

Engine

Body

Throttle Body/ Caburator


Alternator

Air Cond
If you have additional cable, you can install at

Head Lamp

Gearbox

Radiator

Fan


Fog Lamp