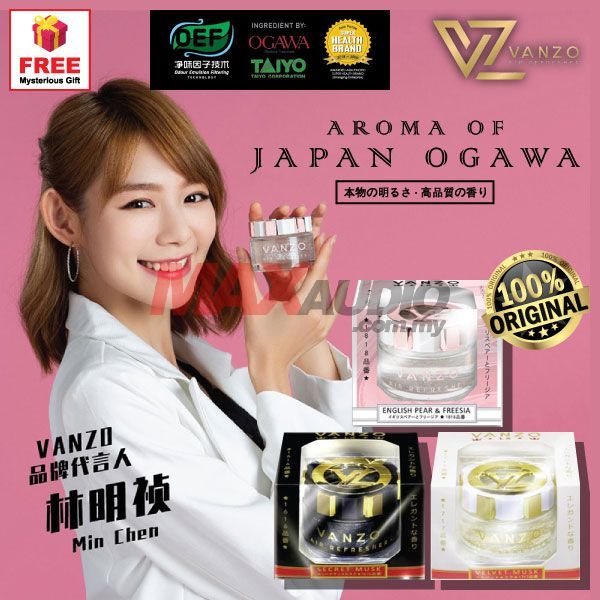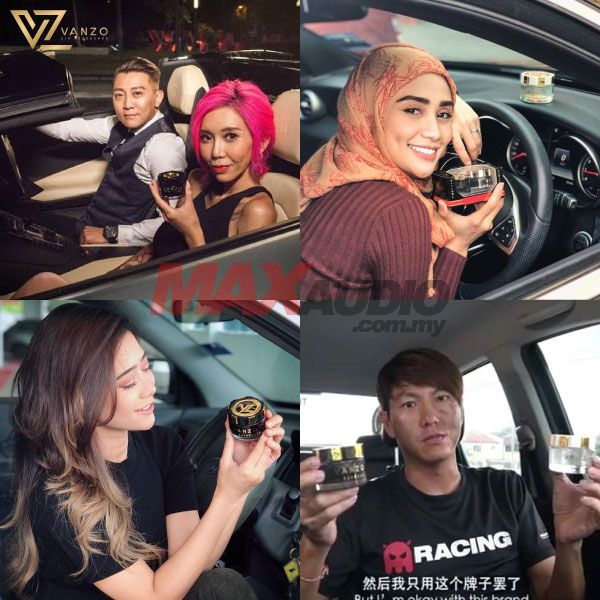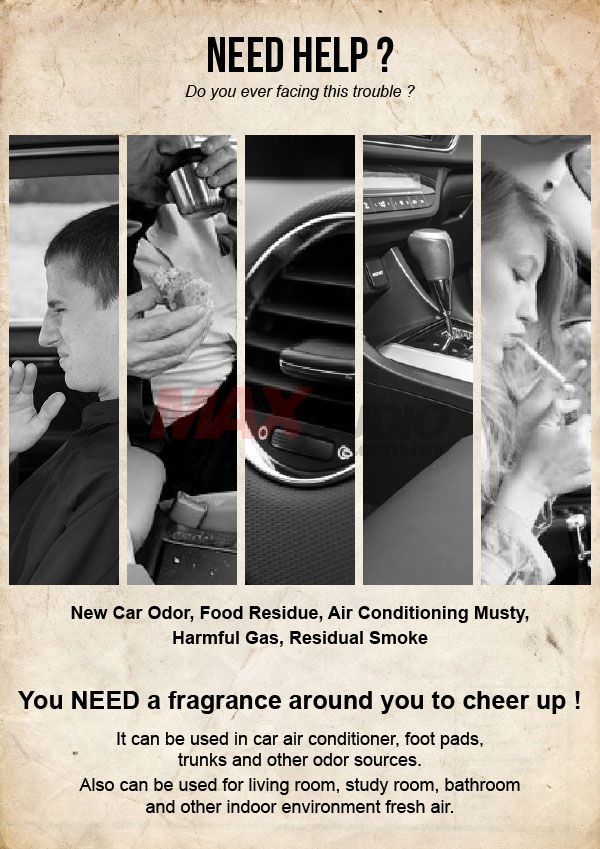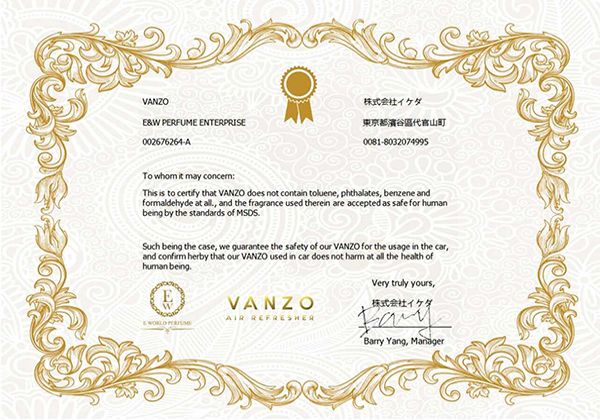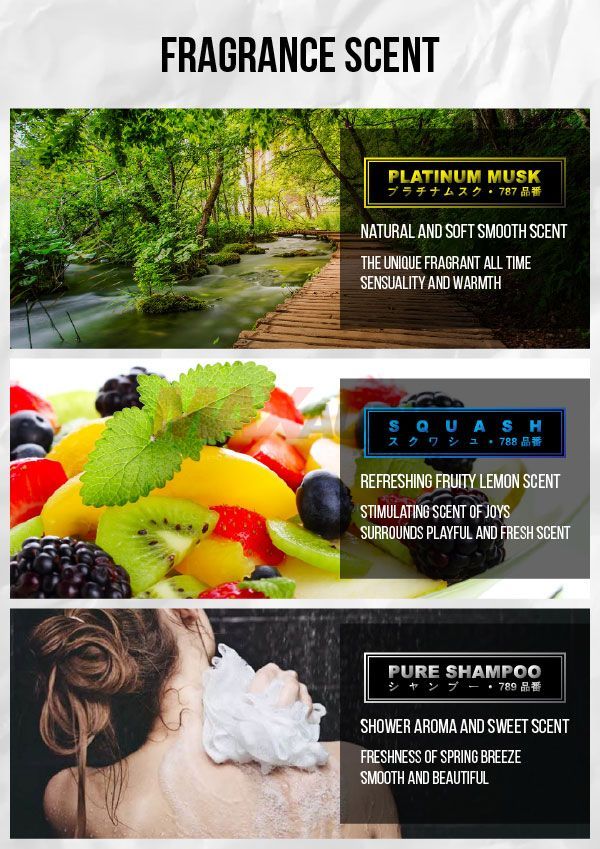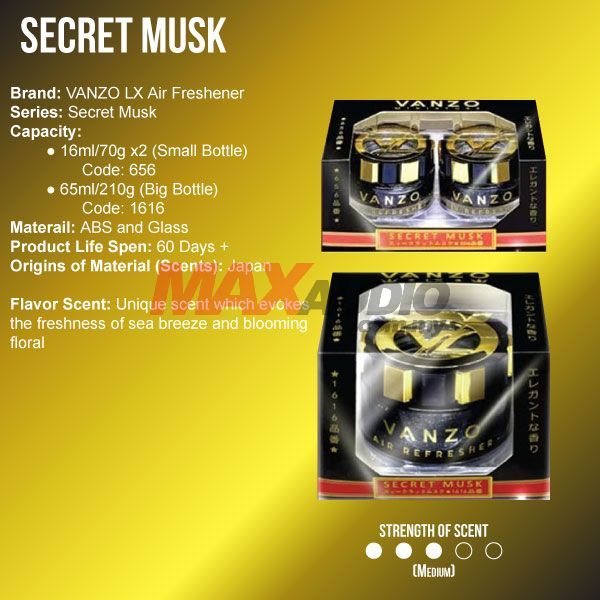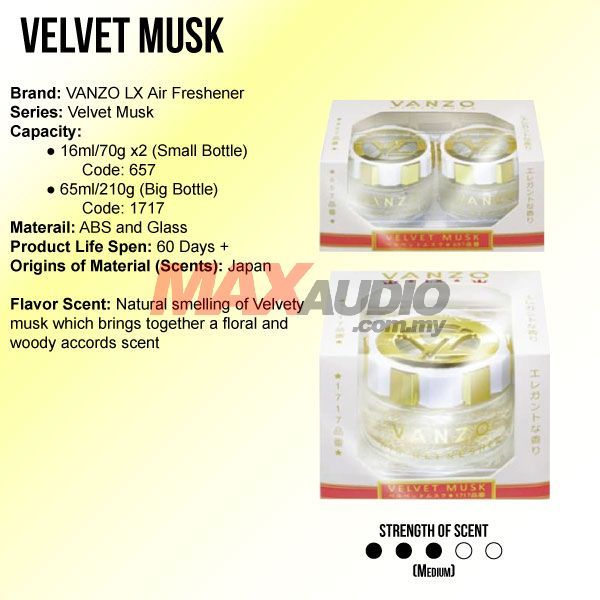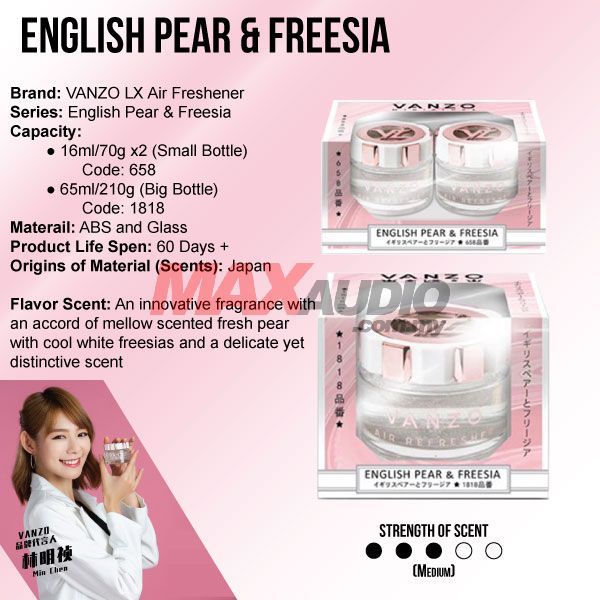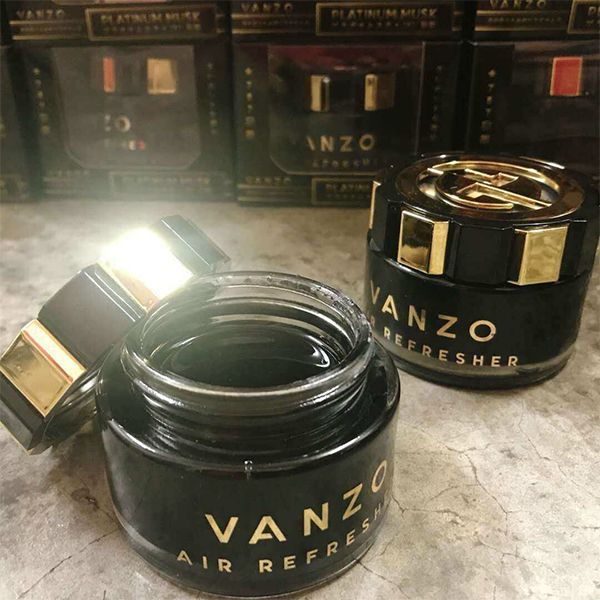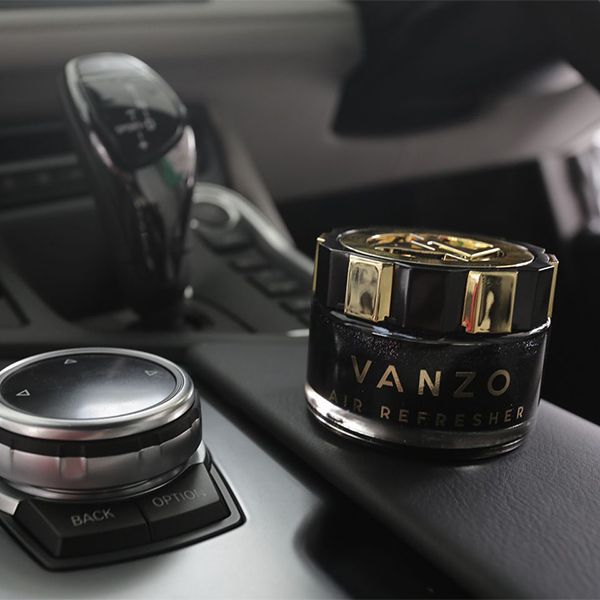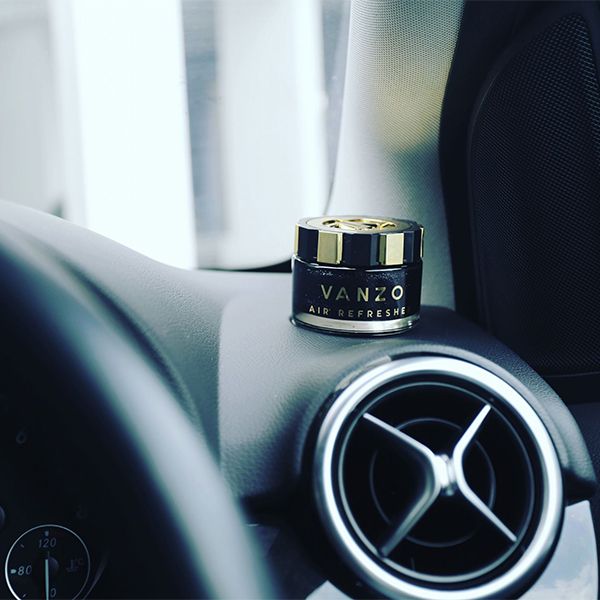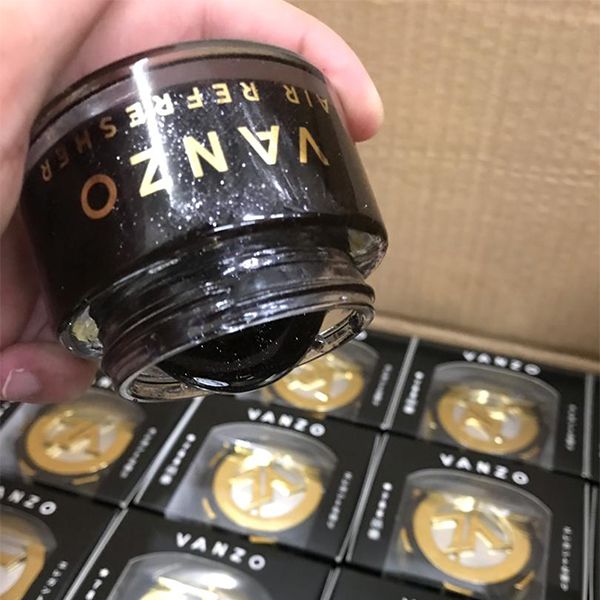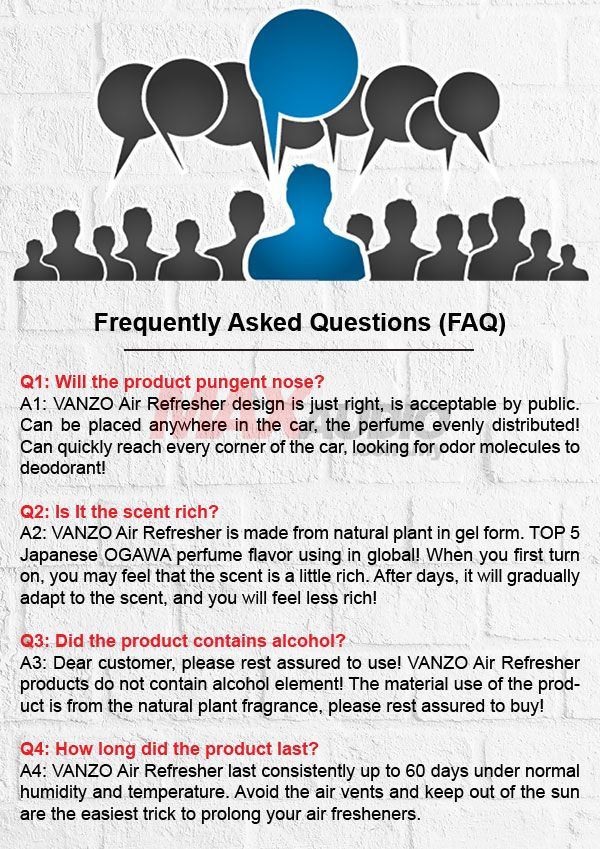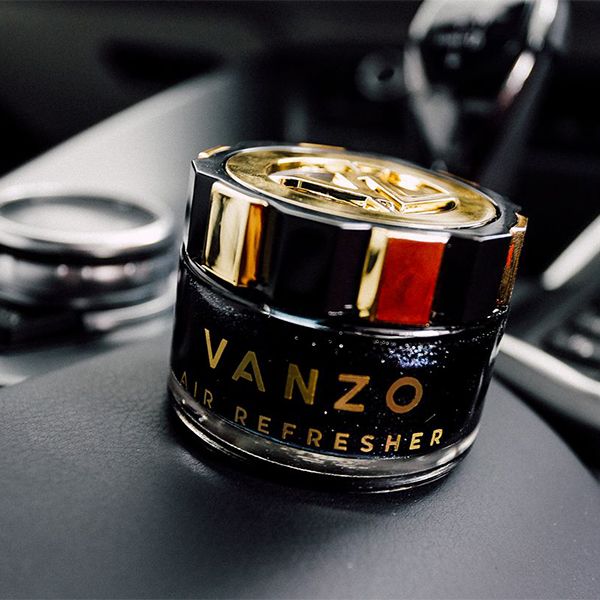 VANZO Japan Premium Black Gold Series Gel Type Car Vehicle Air Refresheners Perfume (65ml)
VANZO is Japan's Ikeda Fragrance Co. Ltd. was ranked as world TOP 5 in the Japanese fragrance sector, which already 119 years of history along with OGAWA and OGAWA Ocean together to create this premium air refresher. 
The year's biggest highlight series which offered a premium feel carrying the Black & Gold design. This product is 100% original imported from Japan. VANZO scent is very natural with its high quality material, its stand up to 2 months. The ingredients used are harmless to human use with MSDS certified.
VANZO More than just a certificate of innocuousness provided by a Japanese manufacturer, and it is the first perfume company in Malaysia that owns the COA report (Certificate of Analysis) and the product ingredient analysis report.
Many buyers will also worry about the hidden dangers of buying perfumes, whether they have harmful ingredients and chemicals in the perfume ingredients, etc.
However, the COA report product ingredient analysis indicates
The company's products chemical elements that do not harm the human body.
NO Formaldehyde
NO Benzene
NO Toluene
What So Special ?
TOP 10 REASON TO BUY !!
Flexibility with at least 7 different places in your car.

Remove odors efficiently.

Sleek and up-to-date design.

Friendly & comfort to most of the user.

Formulated for hot and humid environment in Malaysia.

Most natural air refresher 100% from Japan technology.

Bring back your mood with VANZO!

Reunite your family with refreshing air from your car!

Regain your relationship with confident!

Maintain and improve interaction between you & your colleagues!
#GRAB IT TODAY, MAKE A DIFFERENT IN YOUR LOVELY CAR !!
Features:
100% Original imported from Japan

TOP 5 Japanese OGAWA perfume flavor using in global

Exquisite and elegant Premium Black Gold Series Design and had won the Top 5 perfume in Japan.

119-year-old fragrance quality assurance

Natural scent with its high quality material

Highest texture of the Japanese car paste fragrance

The ONLY company in Malaysia that has a COA test report certified that product are harmless to human health

VANZO fragrances are alcohol-free

Nicely fits almost every cup holders

Trusted brand due to its suitability for all household usage

High quality and innovative car air freshener to fit in all types of cars

VANZO scent is very natural with its high quality material, its stand up to 2 months

The ingredient used are harmless to human use with MSDS certified

Healthy perfume brand suitable for each family

It can be kept in the car, home, office, bedroom, etc

The Gel won't melt in high temperatures

Works 2 ways to remove smoke and odors

Consistent fragrance release

Made in Japan
Frequently Asked Questions (FAQ):
Q1: Will the product pungent nose?
A1: VANZO Air Refresher design is just right, is acceptable by public. Can be placed anywhere in the car, the perfume evenly distributed! Can quickly reach every corner of the car, looking for odor molecules to deodorant!
Q2: Is It the scent rich?
A2: VANZO Air Refresher is made from natural plant in gel form. TOP 5 Japanese OGAWA perfume flavor using in global! When you first turn on, you may feel that the scent is a little rich. After days, it will gradually adapt to the scent, and you will feel less rich!
Q3: Did the product contains alcohol?
A3: Dear customer, please rest assured to use! VANZO Air Refresher products do not contain alcohol element! The material use of the product is from the natural plant fragrance, please rest assured to buy!
Q4: How long did the product last?
A4: VANZO Air Refresher last consistently up to 60 days under normal humidity and temperature. Avoid the air vents and keep out of the sun are the easiest trick to prolong your air fresheners.
Product Specification:
Brand: VANZO

Series: Premium Black Gold

Type: Gel

Weight: 210g / 65ml

Lasting: Up 2 Month

Packaging Size: 9cm x 7.5cm x 7.5cm

Non-refillable**
Flavor Scent:
(787) PLATINUM MUSK
(788) SQUASH
(789) PURE SHAMPOO
(1616) SECRET MUSK
(1717) VELVET MUSK
(1818) ENGLISH PEAR & FREESIA
Original flavor is Platinum Musk !!!
Platinum Musk is the most popular of Japan's main flavor because it is very light fragrance and not pungent.
It a taste that 90% of the public can accept
Bottle Flavor Scent (65ml):
Miniature Flavor Scent (16ml/bottle):