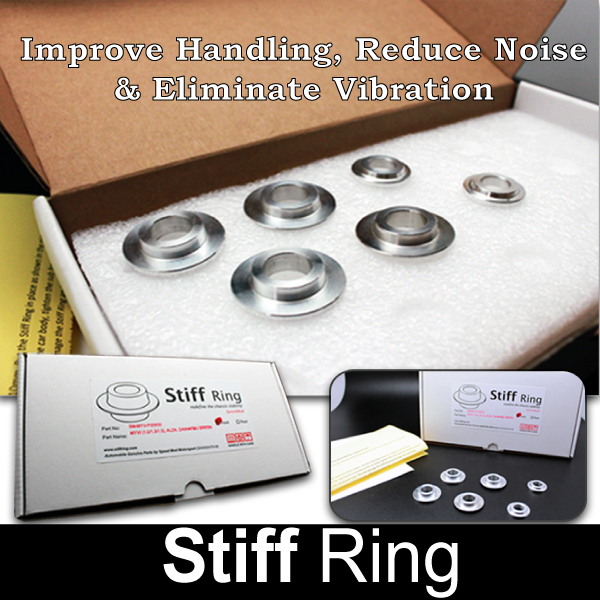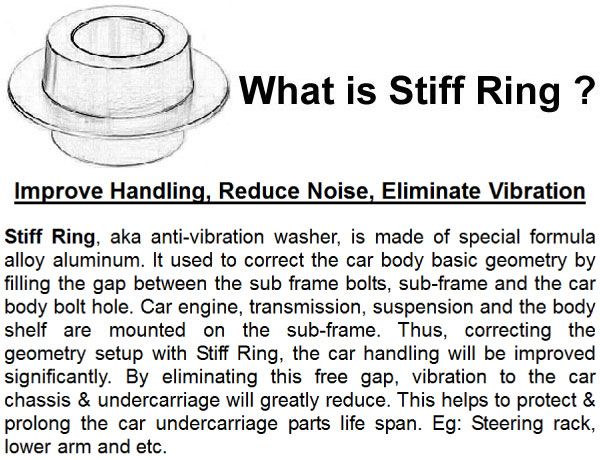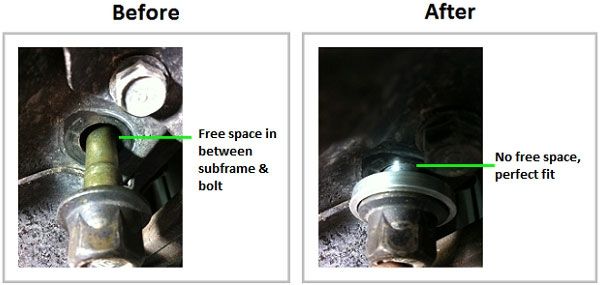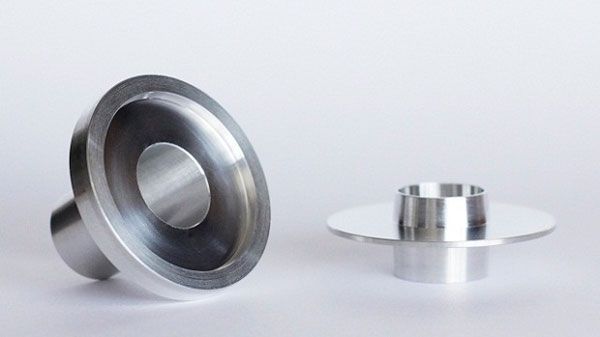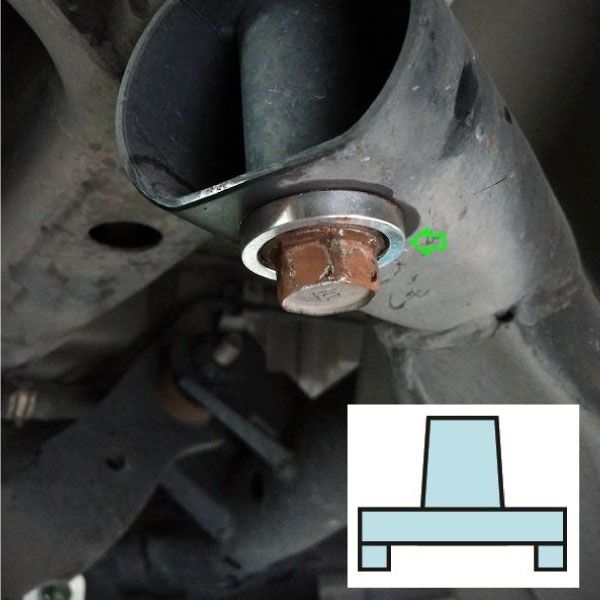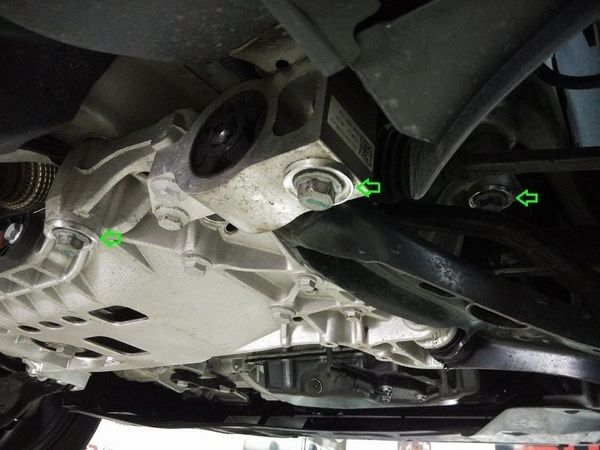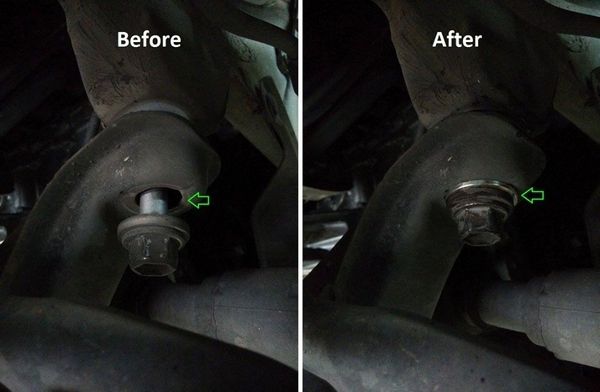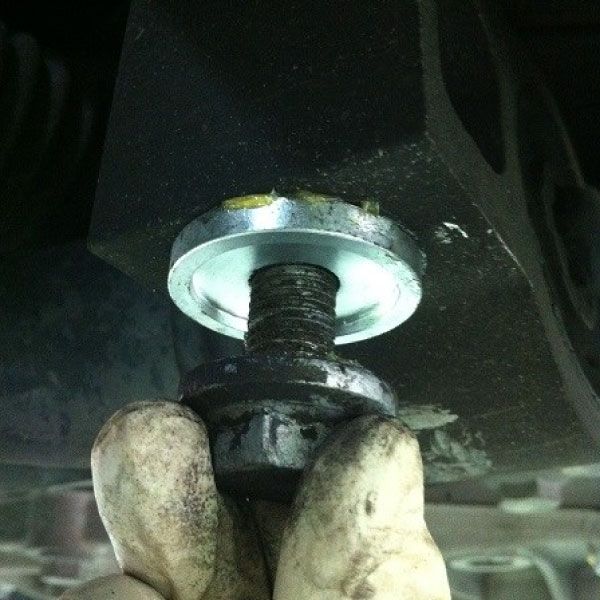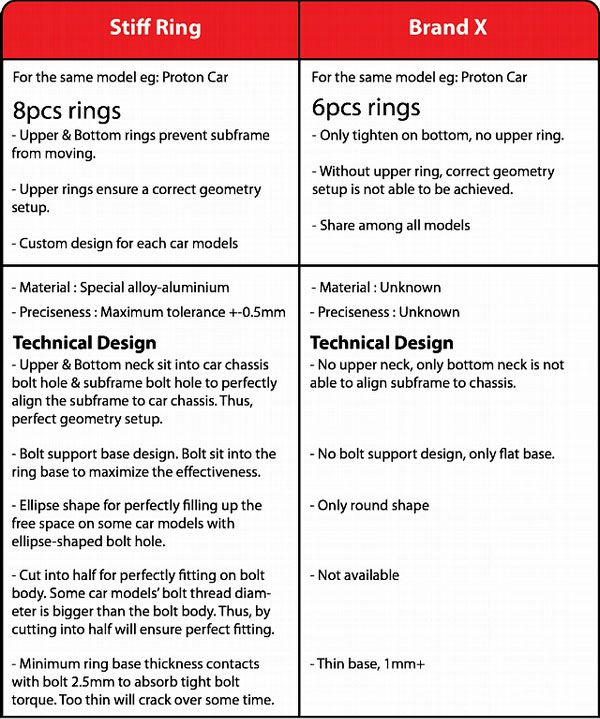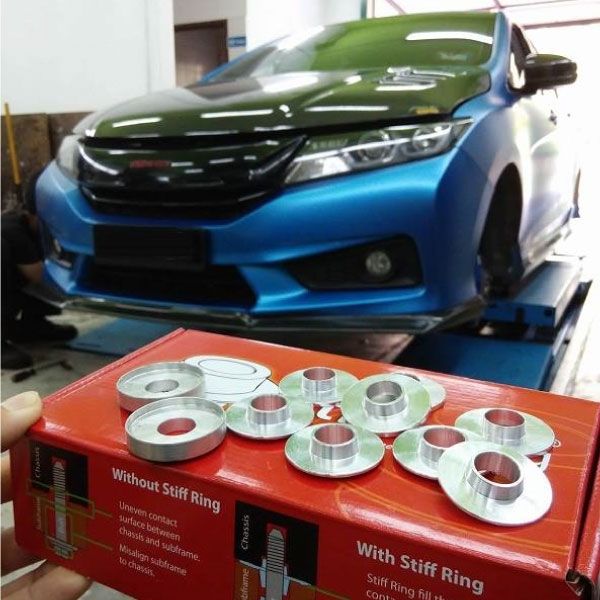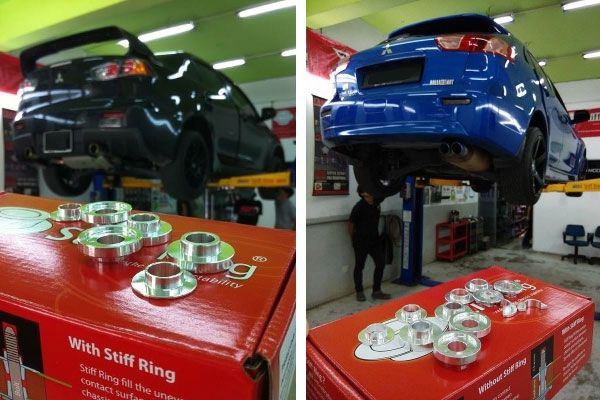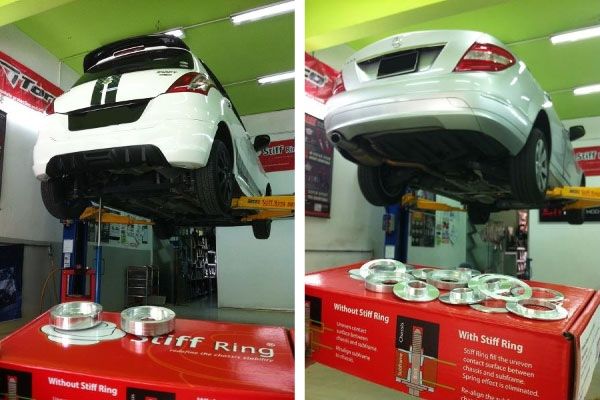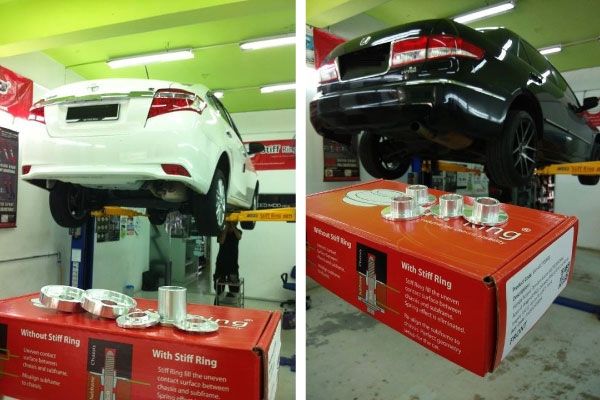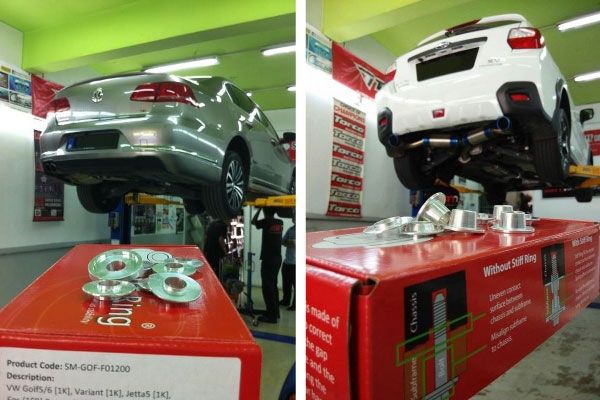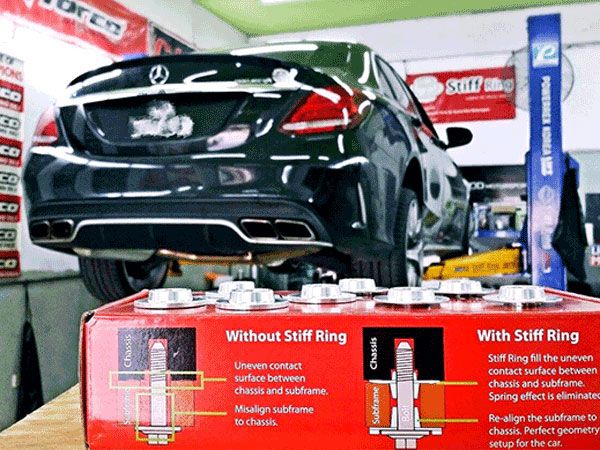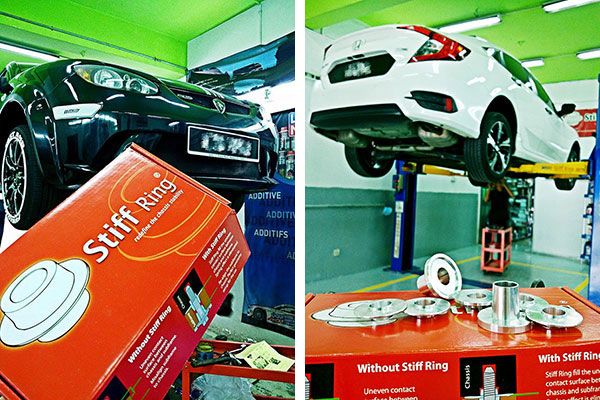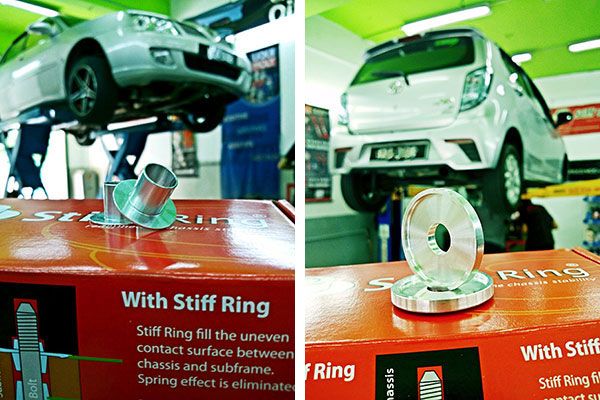 STIFF RING T6 Aluminium Rigid Collar Anti Vibration Redefine and Maximize Subframe Chassis Stability Tuning Kit
What is Stiff Ring ?
IMPROVE HANDLING, REDUCE NOISE, ELIMINATE VIBRATION
Stiff Ring made of special formula alloy aluminium. It used to correct the car body basic geometry by filling the gap between the sub-frame bolts, sub-frame and the car body bolt hole. Car engine, transmission, suspension and the body shelf are mounted on the sub frame. Thus, correcting the geometry setup with Stiff Ring, the car handling will be improved significantly. By eliminating this free gap, vibration to the car chassis & undercarriage will greatly reduce. This helps to protect & prolong the car undercarriage parts life span. Eg: Steering rack, lower arm and etc.
With the Stiff Ring in proper place, the gap is filled up to stop the movement of the sub frame and the car body forever and provide ideal alignment between both, as a result of a perfect geometry setup. Uneven surface is filled up by Stiff Ring, thus, spring effect is remove and resulting a comfortable cabin even further improved the car stability.
Installation Points - Stiff Ring sit in between chassis, subframe to ensure perfect geometry setup.
Before & After - Big free space in between the subframe & bolt. Stiff Ring fill up the free space and resulting superb handling with greatly reduce in vibration to chassis.
Without Stiff Ring - Uneven contact surface, lead to spring effect. Misalign subframe compromise handling.
With Stiff Ring - Uneven contact surface solved, eliminated spring effect. Perfect geometry setup, offer precise turning and improved handling.
Installation Manual with Diagram - Step by step installation manual with diagram for ease of installation process.
NOTE: Different car model come with different types of Stiff Ring. (Exp: size, design and pieces)
Features:
Improved handling

Improved steering response

Offer precise turning angle

Reduced vibration

Reduced noise

Promote comfort cabin

Pro-long undercarriage parts life span

Weight: 1Kg

1 Year Warranty

Made in Malaysia